We return to our Pop Rocks Checklists with our Babymetal Funko Pop Figures Checklist, Buyers, and Gallery. Here you will find all the set info, exclusives, and variants for these cool Pops
Babymetal is a Japanese kawaii metal band (a musical genre that blends elements of heavy metal and J-pop that was pioneered in Japan in the early 2010s.
The band consists of Suzuka Nakamoto as "Su-metal", Yui Mizuno as "Yuimetal" and Moa Kikuchi as "Moametal". Three singers backed by a very angry metal band that we liken to Slipknot.
These Babymetal Funko Pop Figures are part of the Funko Pop Pop Rocks series and we love them.
In Funko tradition they stand 3 3/4" tall.
They really wouldn't look out of place in our FairyTail Funko Pop list or any of our anime Pop lists.
Babymetal Funko Pop Checklist
Here are all the Pops released so far from the popular Japanese kawaii metal band Babymetal.
43 Su-Metal – Babymetal
44 Yuimetal – Babymetal
45 Moametal – Babymetal
Have you spotted a Pop that should be on this list? Send us a message via our contact form linked in the menu bar or leave us a message via the comments section below.
NB: This article contains affiliate links. If you click a link and make a purchase then AFG may make a small commission at no cost to you.
Babymetal Funko Pop Buyers Guide and Gallery
Let's look at each of these Babymetal Pops in more detail.
43 Su-Metal – Babymetal Funko Pop Figure
Su-Metal is the lead singer of Babymetal.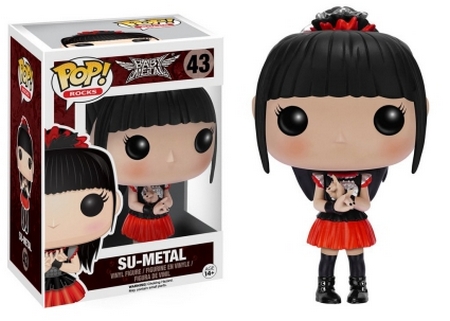 Price Check – Amazon
Price Check – eBay
44 Yuimetal – Pop Vinyl Figure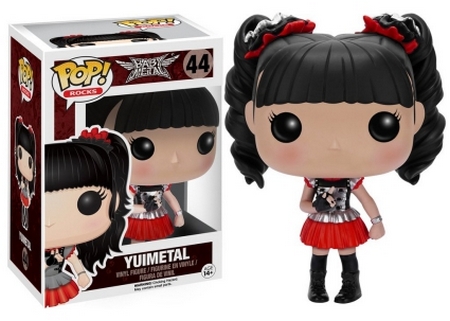 Price Check – Amazon
Price Check – eBay
45 Moametal – Babymetal Pop Rocks Figure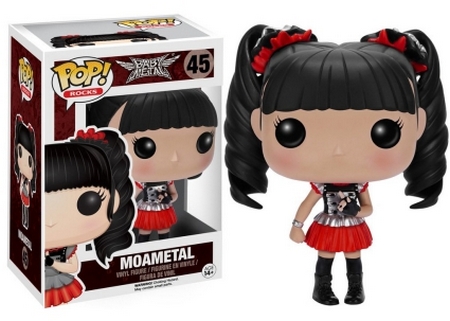 Price Check – Amazon
Price Check – eBay
So there you have it, all the Babymetal Pops released so far in one handy list.
Are you a Babymetal fan?
Perhaps you are more of a Boy Band fan and prefer the NSYNC Funko Pops?
Let us know in the comments at the bottom of the page. We would love to hear from you.
Regards
AFG