Last Updated on September 6, 2022 by Dexter Roona
There have been some great anime Pop releases recently and this new Deku in gloves Funko Pop My Hero Academia vinyl figure stands firmly as one of our favorite releases.
Here is everything you need to know about the new Deku with Air Force Gloves Funko Pop GITD Barnes and Noble Exclusive.
Izuky Midoriya aka Deku is one powerful dude in the world of MHA.
This all-new version of Deku features the charismatic character in his stylish and fashionable Air Force Gloves.
In episode 84 of My Hero Academia Deku receives a cool upgrade to his MHA costume courtesy of Mei Hatsume, the Air Force Gloves.
These new gloves are not just a fashion statement they allow him to utilize and control the pressurized air created by his Full Cowl and then use it as a powerful projectile weapon.
With the Air Force Gloves Deku has to just move his fingers to send extremely powerful blasts of air at his foes.
NB: This Deku In Gloves My Hero Academia Funko Pop article does contain product affiliate links. If you click a link and make a purchase then AFG may make a very small commission at no cost to you.
New Deku in Air Force gloves My Hero Academia Glow in the Dark Barnes and Noble Exclusive Funko Pop
The new 1140 Deku in gloves Funko Pop is one stylish figure to add to your collection.
Izuky Midoriya is given a great power pose, ready to unleash the power of the Air Force Gloves.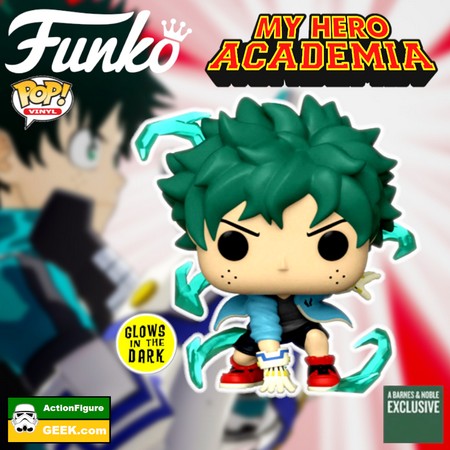 This new version of Deku is a Barnes and Noble Exclusive. There is also a Funko Special edition for us UK collectors and for other overseas buyers and I have also seen a stickerless version.
If you can find the Barnes and Noble Exclusive in the UK then buy him, he should hold his value nicely and increase in value over time.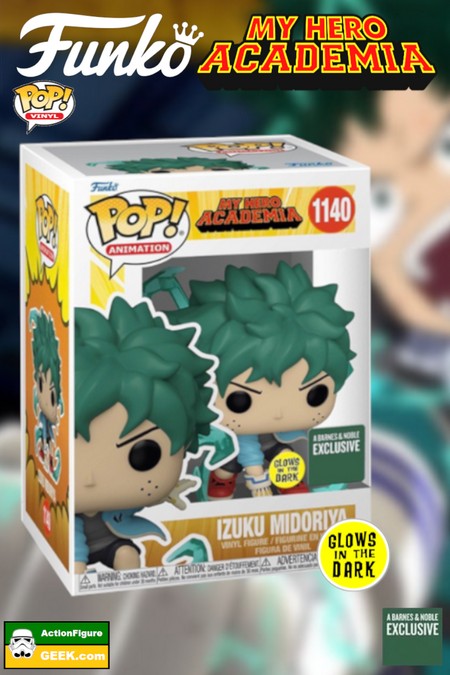 My Hero Academia comes is the story of a young boy who has the dream of becoming a powerful superhero despite being born without powers. The MHA story offers fans a message of hope and perseverance. It brings forward the idea that your dreams are achievable.
Will you be buying this new Deku with gloves Funko Pop?
Which other anime Pops do you collect?
We are big fans of the new Cowboy Bebop Funko Pops and the Jujutsu Kaisen Funko Pops. We also love all the Black Clover Funko Pops.
But we want to hear from you.
Let us know what you think of the new Deku in Air Force Gloves GITD Barnes and Noble Exclusive.
We would love to know what you think.
Regards
AFG