Last Updated on February 23, 2023 by Dexter Roona
The music Pops keep coming as today we bring you the new Funko Pop Iron Maiden GITD 4-pack AE Exclusive and Special Edition. Here is everything you need to know about this new Iron Maiden Pop Rocks collectible and the best places to buy it from.
This new Iron Maiden AE Exclusive 4-pack features some of the rock band's most iconic characters, including  Seventh Son, Live After Death, Nights of the Dead, and Somewhere in Time Eddie.
NB: This Iron Maiden GITD 4-pack Pop Rocks AE Exclusive article contains product affiliate links. If you click a link and make a purchase then AFG may make a very small commission at no cost to you.
Iron Maiden Glow In The Dark (GITD) 4-pack Funko Pop! AE Exclusive and Special Edition
Iron Maiden is one of the most successful heavy metal rock bands of all time, and they have spawned several popular spin-offs, including Live After Death, Seventh Son, Nights of the Dead, and the incredible Somewhere in Time Eddie.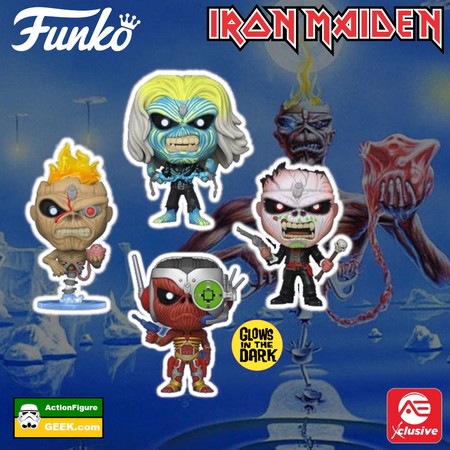 There is one thing that can be said about all the Iron Maiden projects and that is that they are always incredibly theatrical and over the top with their own distinct flavor.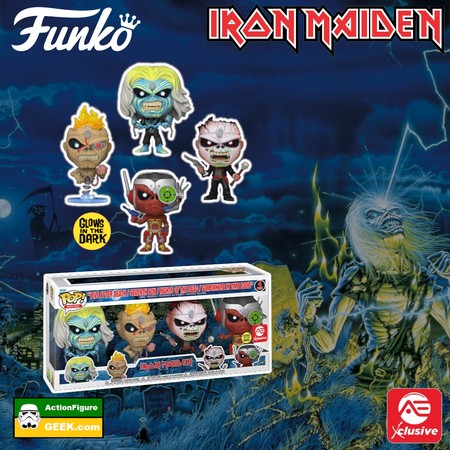 The Iron Maiden GITD 4-pack is a great set that fits in nicely with the other Iron Maiden Funko Pops released so far.
Shop for the Funko Pop Iron Maiden GITD 4-pack AE and Special Edition at:

Get a 10% Discount on all in-stock items and Free Postage on all orders over $39.99 by using our AFGEEK discount code today.

Read more on this amazing discount at – Entertainment Earth Discount.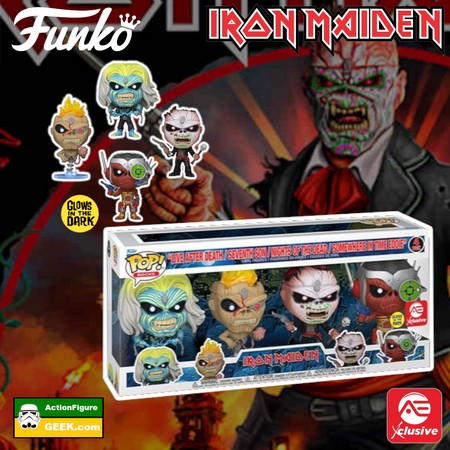 There are not many heavy metal rock bands with multiple golds and platinum albums to their credit. Iron Maiden does and they have sold an incredible 90 million albums worldwide and counting. The metal rockers have also received five Grammy nominations proving that they are more than a rock band, they are a rock experience.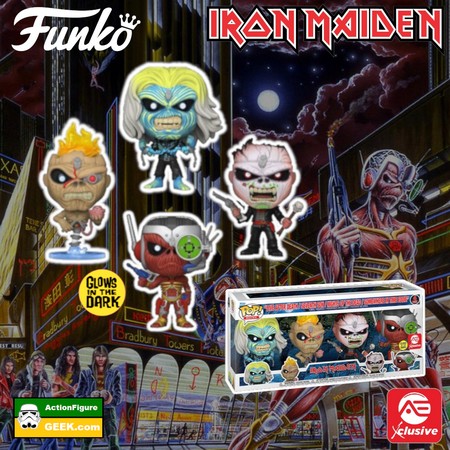 Are you an Iron Maiden fan?
Which other rock band Funko Pops do you like?
I am a huge fan of the Metalica Funko Pops and the AC/DC Pops and the new concert moments Funko Pops are pretty incredible as well.
But what do you like?
Let me know in the comments section below.
Regards
AFG