Last Updated on November 9, 2021 by Dexter Roona
Welcome to our Kingsman Funko Pop Figures Checklist and Buyers Guide. Here you will find all the cool Pops that have been released so far from the Kingsman franchise including all exclusives and any chase variant.
Let's take a look at what is on offer.
There have been 2 Kingsman movies to date, Kingsman: The Secret Service and The Kingsman: The Golden Circle with a 3rd movie closely related to the franchise called The King's Man.
The Kingsman movies are action-packed and full of great characters so it is disappointing that there are only 4 Pops on our Kingsman Funko Pop Figures Checklist. Just like the John Wick series of Pops, there are just too few Vinyls that have been released. Those that have been released have all come from Kingsman: Secret Service.
Hopefully, Funko will produce some new Vinyls for the Kings Man movie.
Funko Pop Kingsman Figures Checklist
Here are all the Kingsman Pop Figures released so far.
462 Harry
463 Eggsy with JB
464 Valentine
465 Gazelle
Funko Pop Kingsman Figures Buyers Guide
Let's look at each of these cool Kingsman Pops in more detail.
Kingsman Funko Pop Figures 462 Harry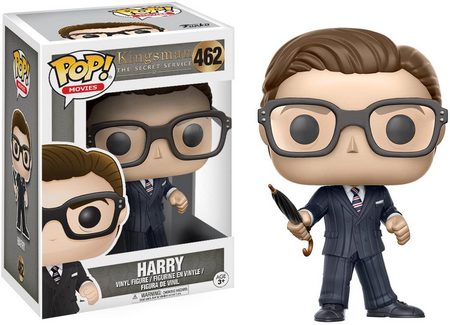 Harry Hart, a.k.a. Galahad, is the Kingsman organization's top spy. Harry has perfectly parted hair wearing a blue suit and Oxfords. He has his disguised weapon of choice an umbrella.
Price Check – eBay
463 Eggsy with JB the Pug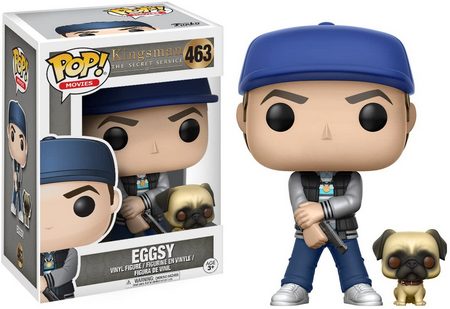 Funko gives us Eggsy in his "street" and wielding a pistol, accompanied by his Pug, JB (Jack Bauer). The Kingsman Funko Pops Figures series really should contain a version of Eggsy after he becomes a Kingsman wearing his suit.
Funko Pop Kingsman Figures 464 Valentine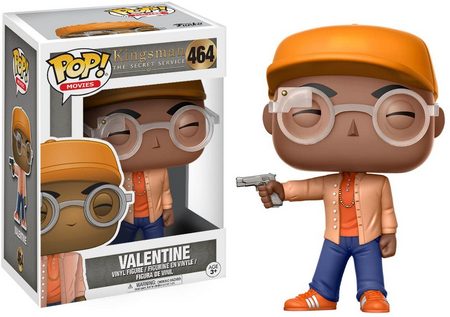 Valentine is the memorable arch billionaire villain portrayed by Samuel L. Jackson.
Valentine is a colorful character dressed in shades of orange with blue jeans. In the movie, Valentine doesn't like the dight of blood and in this vinyl, he stands with his eyes closed while pointing a pistol to the side just in case he happens to shoot someone and see blood.
465 Gazelle Funko Pop Figure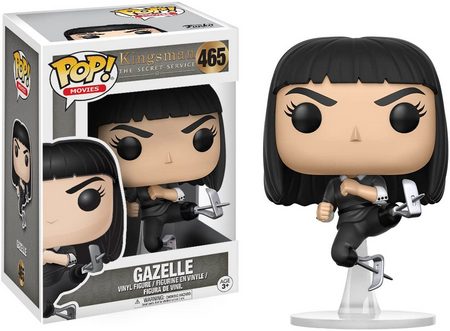 Valentine's assistant Gazelle is an awesome character who is skilled in combat. Her lower legs are replaced with blades that are razor sharp and a great weapon for when she fights.
Gazelle rests on a stand giving her a really cool action pose.
We really like this character from the movie and really love this Pop.
That's all for now. So what do you think, should Funko have produced more Pops than they have for the Kingsman franchise?
Which additional characters would you like to see that would be on our Funko Pop Kingsman Figures Checklist?
Regards AFG
If you spot any mistakes in our list or you would just like to get in contact then you can reach us our contact form linked in the menu bar at the top of the page.
Related: