Last Updated on June 21, 2022 by Dexter Roona
Hasbro brings us five new NEW Marvel Legends Retro Wave 5 Action Figures celebrating the Kenner Toy Company Action Figures days.
Hasbro Marvel Legends Retro Wave 5 Action Figures
The Marvel Legends Retro series continues to grow with the introduction of Wave 5.
The characters Falcon, Wolverine, Mr. Fantastic (Reed Richards), Venom, and Dark Phoenix get a retro Kenner makeover.
Marvel has over 80 years of entertainment history behind itself now and has become a strong cornerstone of fan collections around the world.
The Marvel Legends Retro Series takes us back to the days when Kenner dominated the action figure market.
Characters are designed with the Kenner look and feel of days long gone and offer premium detail and articulation for posing and display in collections. They are definitely action figures you should collect.
Marvel Legends Retro Wave 5 Checklist
Here are the figures in the Retro Action Figures Wave 5
Falcon
Wolverine
Mr. Fantastic
Venom
Dark Phoenix
If you buy the set from Entertainment Earth you will receive Free Postage on all orders over $39+ and will also receive Entertainment Earths Mint Condition Guarantee so you never have to worry about receiving damaged Collectibles.
NB: This Retro Marvel Legends Wave 5 article contains product affiliate links.
If you click a link and make a purchase then AFG may make a very small commission at no cost to you.
Marvel Legends Retro Wave 5 Buyers Guide and Gallery
Falcon
Falcon is a superhero appearing in American comic books published by Marvel Comics. You are probably familiar with how he looks in the Avengers movies and more recently in the Disney+ show The Falcon and Winter Soldier but he does look very different in the comic books as you can see below.
The soaring Avenger, Falcon patrols the skies with his faithful companion Redwing.
He stops villains anywhere evil flies!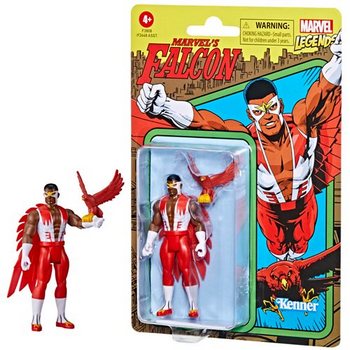 Price Check – Amazon
Price Check – ZAVVI
Wolverine –
Marvel Legends Retro action figures wave 5
The mutant Wolverine has animal-keen senses and super strong physical capabilities. He also has the power to regenerate and heal himself. He is known for the three retractable claws he has on each hand.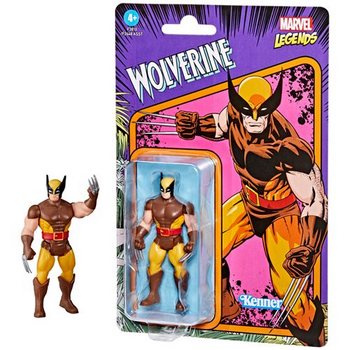 Price Check – Amazon
Price Check – ZAVVI

Mr. Fantastic
Mr. Fantastic, (Reed Richards) is one-quarter of the Fantastic 4 and a genius scientist who possesses a mastery of mechanical, aerospace, and electrical engineering, chemistry, and all levels of physics.
With a body of rubber and a brilliant scientific mind, Reed Richards can stretch his way out of any problem.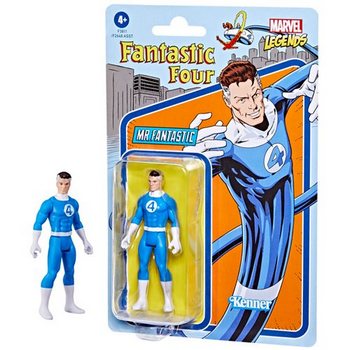 Price Check – Amazon
Price Check – ZAVVI
Venom
Venom is a sentient alien symbiote with an amorphous, liquid-like form. The alien is able to survive by bonding with a host, usually a human. In the case of Venom, the host is Eddie Brock.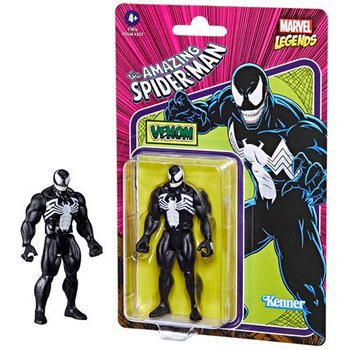 Price Check – Amazon
Price Check – ZAVVI

Dark Phoenix
"The Dark Phoenix Saga" from Marvel Comics is an extended X-Men storyline that focuses on Jean Grey and the Phoenix Force.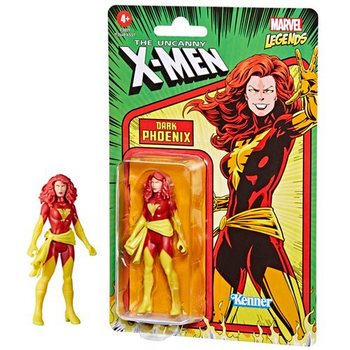 Price Check – Amazon
Price Check – ZAVVI
Are you a Marvel Legends Retro Action Figure fan?
Perhaps you prefer DC Action Figures like the DC Essentials DCeased Action Figures or maybe Star Wars figures like Star Wars Black Series?
Let us know in the comments section below… we would love to hear from you!
Regards 
AFG