Last Updated on September 20, 2022 by Dexter Roona
Today we bring you the new Boruto Naruto Next Generations – Hokage Rock Funko Pops series that are GameStop executives. Here is everything that you need to know about these cool Funko Anime Pops.
These new Naruto – Baruto Pops include a section of the Hokage rock collect the series and create the perfect display for these new Boruto Funko Pops.
The Hokage Rock is a rock wall where all the faces of all the Hokages are carved. It is a unique place in Konohagakure no Sato.
The Hokages are the protectors of the village and the strongest ninja.
There have been 7 Hokages in the cool anime.
Hashirama Senju

Tobirama Senju 

Hiruzen Sarutobi 

Minato Namikaze 

Lady Tsunade 

Kakashi Hatake 

Naruto Uzumaki 
NB: This new anime Funko Pops article contains product affiliate links
Buy Naruto/Baruto Funko Pops on AMAZON
Hashirama Senju Funko Pop (first Hokage) with Hokage Rock
Hashirama Senju was the first Hokage and protector of the village. Hashirama Senju, is the leader of the Senju and a founder of the Leaf Village. The Hashirama Sengu Funko Pop attaches to the Hockage rock's bottom part. The other deluxe Hokage figures attach to different parts of the Hokage rock until its completion. Each Hokage has its face carved on the Hokage Rock.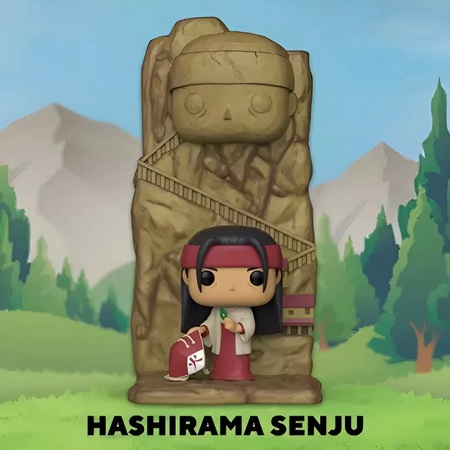 Price Check – eBay and eBay UK
Tobirama Senju Funko Pop (second Hokage) with Hokage Rock
Tobirama Senju had the honor of being the Second Hokage. He is the younger brother of the First Hokage Hashirama Senju and mentored Hiruzen Sarutobi, the Third Hokage.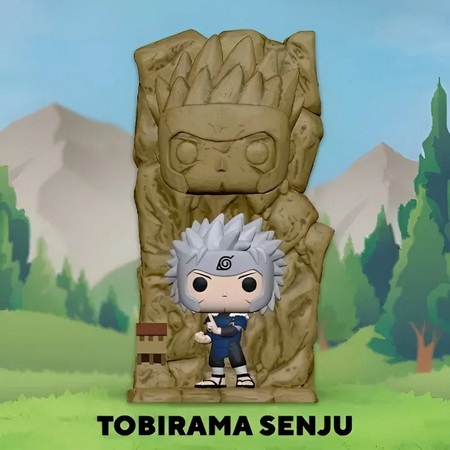 Hiruzen Sarutobi Funko Pop (third Hokage) with Hokage Rock
Hashirama Sarutobi was born into a powerful and immensely strong Shinobi family that had strong ties to the Senju clan. Mito Uzumaki, his mother was a powerful Kunoichi from a long line of Senju ninjas.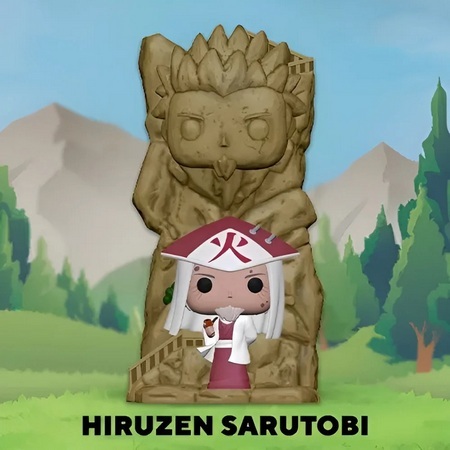 Price Check – eBay and eBay UK
COMING SOON
The following Hokage Rock Funko Pops will join the Pops above in the coming months.
We will update this post with more details and images when they become available.
Minato Namikaze Funko Pop (fourth Hokage) with Hokage Rock
Minato Namikaze was the fourth Hokage. He was renowned all over the world as Konoha's Yellow Flash. Minato Namikaze met his end when sadly died during the Nine-Tailed Demon Fox's Attack, where he selflessly sacrificed his own life to seal a part of the Nine-Tails into his newly born son, Naruto Uzumaki.
Lady Tsunade Funko Pop (fifth Hokage) with Hokage Rock
Tsunade holds immense strength. She can effectively launch her targets several meters with just the merest finger flick. Tusundes attacks often caused an opponent to suffer broken bones, or to endure the immeasurable pain of ruptured organs, or even death, as Jiraiya learned from his perverted actions
Kakashi Hatake Funko Pop (sixth Hokage) with Hokage Rock
Naruto Uzumaki Funko Pop (seventh Hokage) with Hokage Rock
Are you a Naruto and Boruto Funko Pop fan?
Which other anime Pops do you like?
I love the Tokyo Ghoul Funko Pops and the Sword Art Online Funko Pops.
Funko has also released a couple of cool Dragon Ball Pops with the Goku Ultra Instinct Pops.
But I want to hear from you. What di do you like?
The comments section is below for you to have your say.
Regards
AFG