Last Updated on April 17, 2023 by Dexter Roona
Today we delve back into the world of Pokémon and bring you news on the Sylveon Funko Pop! You will discover why the Sylveon Funko Pop is the cutest Pokémon merchandise you need to own and the recommended online retailers to buy it from.
The popular Sylveon Pokémon made its first appearance in Pokémon X and Y, which was released in 2013 and is the eighth and final evolution of Evee. Sylveon's appearance is similar to that of a fairy, with a sleek and elegant body, large blue eyes, and a very distinctive ribbon-like protrusion on the back of its head.
NB: Disclaimer – This Sylveon Funko Pop! article contains product affiliate links because we know you want to buy Sylveon merchandise. If you click a link and mske a purchase then AFG may make a very small commission at no cost to you. 
Unveiling the 857 Sylveon Funko Pop: A Must-Have for Pokémon Collectors!
Sylveon is very strong in battle and is known for its high Special Attack and Special Defense stats Sylveon can also draw on a variety of status moves to support its team.
Its signature move is Moonblast. Moonblast is a very powerful Fairy-type move that can badly damage an opponent and lower the opponent's Special Attack stat.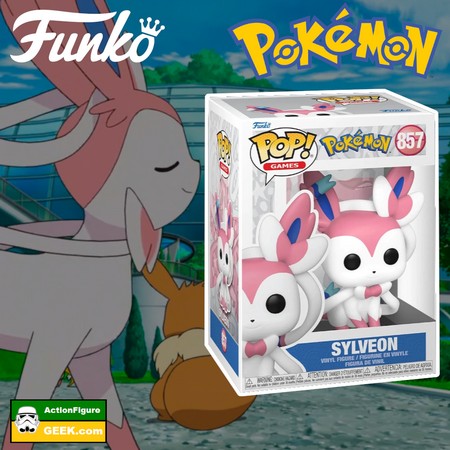 Shopping Guide
You can buy the 857 Sylveon Funko Pop! at the following retailers:

Entertainment Earth is offering a very generous 10% discount on all in-stock items with free postage and packaging on all orders you make totaling over $39.99. You can claim this discount by clicking here – AFGEEK discount. 

If you would like more information about this discount then please refer to our Entertainment Earth Discount page.
Sylveon's popularity extends beyond its battle prowess. The Pokémon has a very charming appearance and calm and gentle nature. Its popularity has also led to many Pokemon fan theories about its character and abilities. Some believe that Sylveon's ribbons are actually sensory organs that allow Sylveon to sense the emotions of those around it, while others speculate that its ribbons are actually can be used as a form of self-defense and deflect attacks.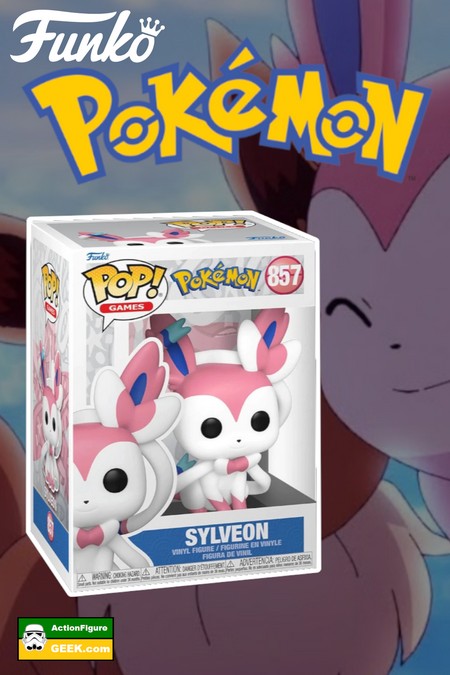 Related Funko Pop! Articles: