Last Updated on July 19, 2022 by Dexter Roona
We have an awesome DC figure for you today, the Bane DC Multiverse Megafig Action Figure by McFarlane Toys will be hitting online retailers very soon. Here is all you need to know about DC Multiverse Bane Megafig and the best places to buy him online.
The Bane DC Multiverse Megafig Action Figure by McFarlane Toys is based on Bane's classic look in the Batman comic books.
Bane was born on the island of Santa Prisca a small island in the Caribbean and raised within the confines of his nation's cruelest prison. It was there that he honed his mind by spending countless reading any books he could get his hands on.
It is in prison that Bane is chosen for an experiment testing a new super-steroid drug called Venom. This super-steroid works and gives Bane the strength and power he needs to escape.
On his escape, Bane sets his sights on Gotham City with one single goal in mind, to break the caped crusader Batman and everything he stands for.
NB: This article contains product affiliate links. If you click a link and make a purchase then AFG may make a very small commission at no cost to you.
Bane DC Multiverse Megafig Action Figure McFarlane Toys
Free shipping on all orders over $39.99 (US ONLY)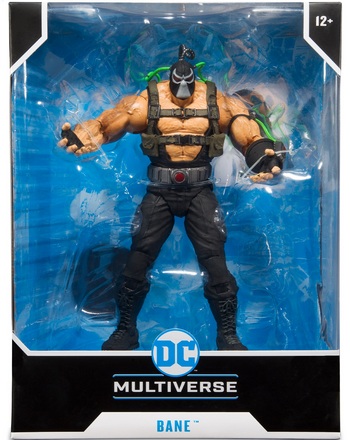 This very cool DC Collector Megafig Wave 3 Bane Action Figure is sure to get fans racing to buy him.
The figure features ultra articulation giving you the option of posing Bane just how you want him. Bane is a larger-than-usual action figure. Megafig action figures are big, 7-inch scale highly detailed character figures so you will need space on your shelf or collectors cabinet to display them well and get the most out of them.
The figure comes with a display base and there is also a collectible art card with Bane artwork on the front included with this awesome McFarlane DC Multiverse Figure. The art card carries Bane's character bio on the back.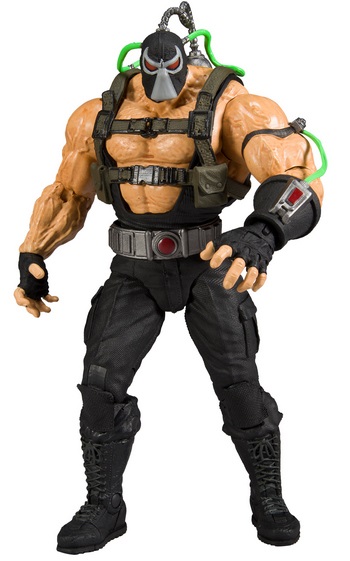 Bane DC Multiverse Megafig
Brand: DC Multiverse

Genre: Comics

Product Type: 7-inch scale Action Figure

Age: 12+
Are you a Batman/DC fan?
What do you think of this Bane DC Multiverse Megafig Action Figure? Is he one that you will be adding to your collection?
Let us know in the comments section below.
We would love to hear from you.
Regards AFG
Related articles: