Last Updated on November 17, 2022 by Dexter Roona
It's back to the Pop Rocks category with these very cool Bella Poarch Funko Pops. Here is everything you need to know about these new Funko Pop Rocks collectibles.
With over 91 million followers on Tiktok Bella Poach is an internet sensation. She really has taken the world of social media by storm.
Bella Poarch has a badass image taking girl power to new levels and as you can see by the Pop images below she knows how to handle an axe. Both Pops released depict Bella as she is seen in the Build a Bitch music video.
Bella is originally from the Philippines but her career took her to Los Angeles where she now lives. She has amassed millions and millions of followers on social media, by creating hilarious quirky videos the latest of which shows her walking into a life-size Bella Poarch Funko Pop box to promote the release of the new Bella Poarch Funko Pops.
Here are the Pops released so far.
Bella Poarch Funko Pops
289 Bella Poarch
290 Bella Poarch with axe Funko Shop Exclusive
291 Bella Poarch Build a Bitch Patchwork Outfit
NB: This Pop Rocks Bella Poarch article does contain product affiliate links. If you click a link and make a purchase then AFG may make a very small commission at no cost to you.
289 Bella Poarch Funko Pop
Bella Poarch certainly knows how to work social media. She has amassed over 91 million Tiktok followers, over 6 million Youtube Subscribers, and 13 million or so keen Instagram followers.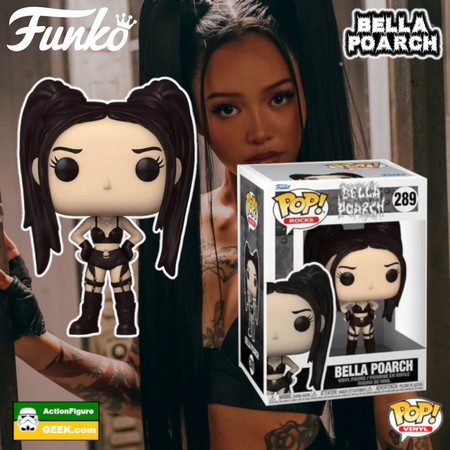 290 Bella Poarch With Axe Funko Shop Exclusive
Bella Poarch first rose to prominence thanks to her lip-syncing and dance videos. She is one of the most sought-after influencers there and has collaborated with the likes of Kylie Jenner and Kardashian.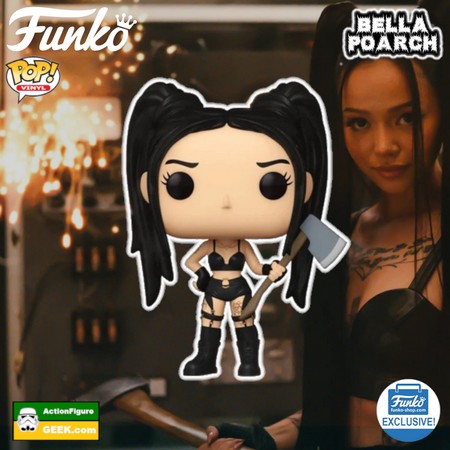 291 Bella Poarch Build a Bitch/Babe Funko Pop – Pop Rocks
291 Bella Poarch gives us an all-new version of Bella that is taken straight from the set of the Build a Bitch (Build a Babe – clean version) music video where she wears the patchwork costume/outfit.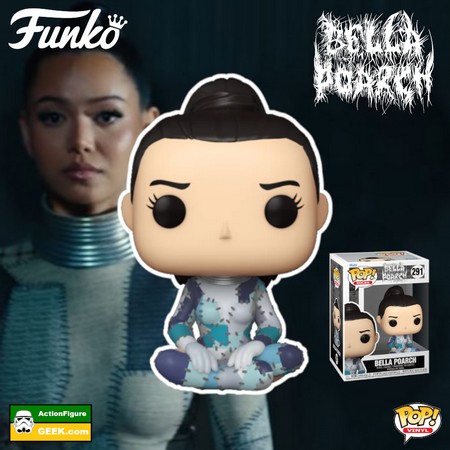 Are you one of Bella Poarch's followers?
Will you be buying any of these new Pops?
Which other Pop Rock Pops do you like?
I really like the Bella Poarch Build a Bitch Funko Pop is another Bella Pop that is very cool and outside of music I really like the new Bobs Burgers Pops.
But I want to hear from you.
What are your Funko likes and dislikes?
Let me know in the comments below.
Regards
AFG
Get a 10% discount on all in-stock Funko Pop Pins and Merch and free postage on all orders over $39.99 by using our AFGEEK discount at Entertainment Earth – Entertainment Earth Discount