Last Updated on July 15, 2022 by Dexter Roona
Hasbro brings us six new NEW Marvel Legends  Retro Wave 1 Action Figures celebrating the Kenner Toy Company Action Figures days.
Hasbro Marvel Legends Retro Wave 1 Action Figures
Marvel has over 80 years of entertainment history under its belt and has become a firm cornerstone of fan collections. These Marvel Legends Retro characters are designed with premium detail and articulation for easy display.
Marvel Legends Retro Wave 1
Wave 1 kicks off with the Marvel comic characters, The Incredible Hulk, Carol Danvers (Captain Marvel), Captain America, Magneto, Spider-Man, and Fantastic 4s Human Torch.
This new line of Hasbro Retro action figures pays tribute to Kenner the famous Toy manufacturer from days long gone. If you are scratching your head then it was Kenner who brought us the original Star Wars action figures. These figures really broke the mold. Some of these original carded Star Wars figures sell for many thousands of dollars which is quite the gain on investment from when they were first released.
These Marvel Legends Retro Wave 1 action figures are available from a number of online outlets and retail stores. The best online retailer we have found for these figures is Entertainment Earth.
If you buy the set from Entertainment Earth you will receive Free Postage on all orders over $39+ and will also receive Entertainment Earths Mint Condition Guarantee so you never have to worry about receiving damaged Collectibles.
These figures are classed as toys for 4+ but we consider them to be very much part of the collector market.
A case of Marvel Legends Retro Wave 1 Action Figures typically includes the following characters.:
2x Hulk
1x Carol Danvers (Captain Marvel)
1x Captain America
2x Spider-Man
1x Magneto
1x Human Torch
(subject to change)
The Hulk and Spider-Man are the common figures in the wave.
Each figure has 5 points of articulation which is not many but they are competitively priced at $11.99 each (£13-99 UK).
NB: This Retro Marvel Legends Wave 1 article contains product affiliate links. If you click a link and make a purchase then AFG may make a very small commission at no cost to you.
Buy Wave 1 Marvel Legends Retro Action Figures at
The Hulk
A botched experiment gives what would normally be a lethal dose of gamma radiation to Dr. Bruce Banner. Bruce survives but now when he gets angry he transforms into The Incredible Hulk.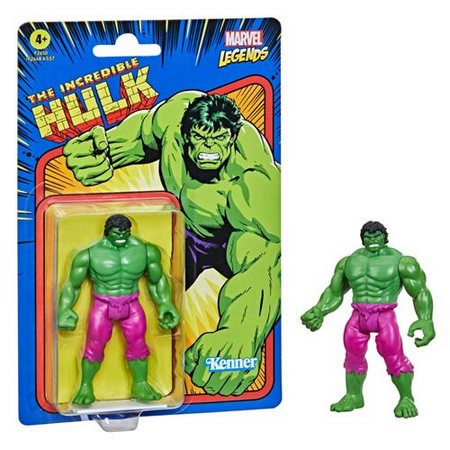 Price Check – Amazon
Price Check – eBay
Carol Danvers
Danvers first appeared as an officer in the United States Air Force and a colleague of the Kree superhero Mar-Vell in Marvel Super-Heroes #13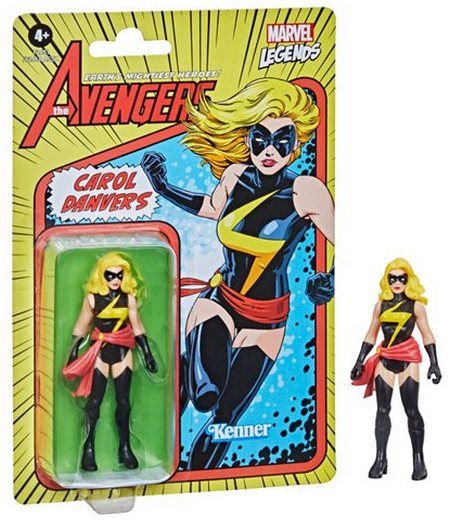 Price Check – Amazon
Price Check – eBay

Captain America
Of course, Captain America is part of the Retro Series Wave 1. I am surprised though that Iron Man didn't make it onto Wave 1 as well.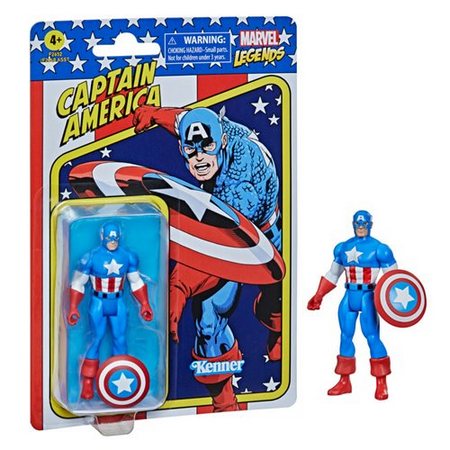 Price Check – Amazon
Price Check – eBay
Magneto
The Mutant Magneto is one of the best figures in this opening Retro Wave. He looks great and the artwork on the card back is awesome.
He is a great buy.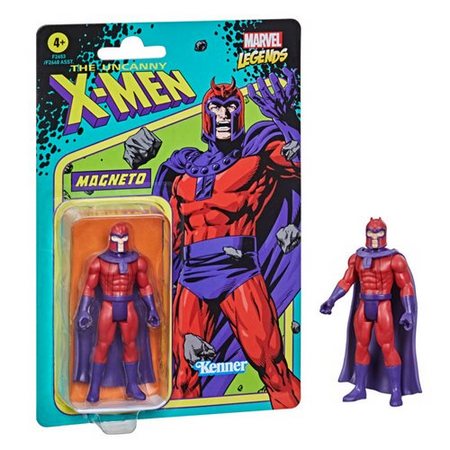 Price Check – Amazon
Price Check – eBay

Spider-Man
Another firm favorite with us and all Marvel fans. Of course, Spider-Man would be in the Retros Wave 1… was it ever in doubt?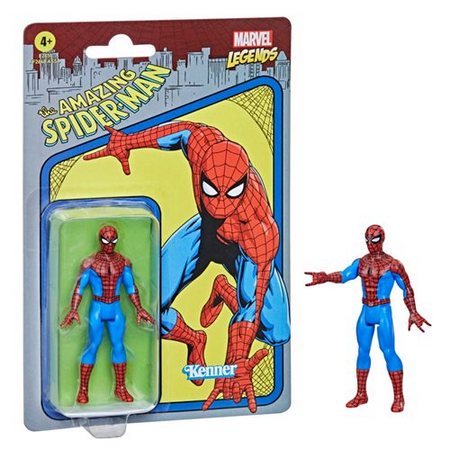 Price Check – Amazon
Price Check – eBay

Human Torch
The Human Torches fiery form enables him to fly and serves as a damage shield.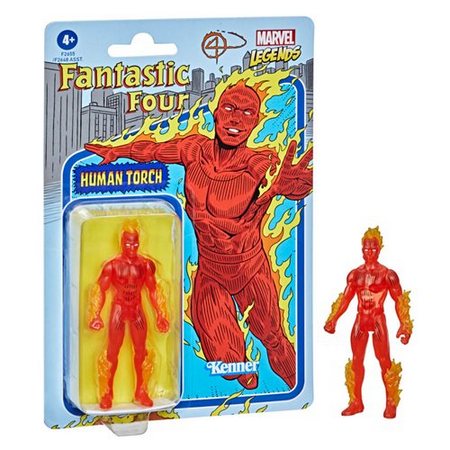 Price Check – Amazon
Price Check – eBay
Are you a Retro Marvel Action Figure Wave 1 fan?
Perhaps you prefer DC Action Figures like the Star Wars Black Series or the DC Essentials DCeased Action Figures?
Let us know in the comments section below… we would love to hear from you!
Regards 
AFG