Last Updated on March 3, 2022 by Dexter Roona
We add to our Funko Pop Keychain lists with our Marvel Monster Hunters Keychain Checklist, Buyers Guide, and Gallery, including the best places to buy this cool merch.
Funko Fair 2022 gave us a great new wave of Marvel Monsters Hunter Mech Strike Funko Pop figures depicting Marvel Villains as Monsters and Marvel Heroes in their Mech Suits. These Marvel Monster Hunter Keychains/Keyrings from the Funko Fair 2022 are miniature replicas of the Funko Pops just in keychain form and they look great, At the moment there are only 3 Marvel Monster Hunter Keychains available currently and they are Loki, Thanos, and Venom but we have a strong feeling that more will be on the way very shortly. As and when they arrive we will be sure to update this Marvel Monster Hunters Funko Keychain list
Each keychain measures approximately 1 1/2-inches tall and comes packaged in the familiar Funko window display box.
Marvel Monster Hunter Mech Strike Funko Pop Keychain Checklist
Here are all the Marvel Monster Funko Keychains released so far.
Loki Funko Pop Keychain
Thanos Funko Pop Keychain
Venom Funko Pop Keychain
NB: This Marvel Monster Funko Keychain list does contain affiliate links. If you click a link and make a purchase then AFG may make a very small commission at no cost to you.
Marvel Monster Hunter Mech Strike Funko Pop Keychain Buyers Guide and Gallery
Let's take a look in more detail at these great Funko Keychains and where you can buy them online.
Marvel Monster Hunter Mech Strike Loki Funko Pop Keychain
This Loki Monster Hunter Keychain carries all the style and detailing from the Funko Pop version.
Great pocket money buy or inexpensive Birthday gift,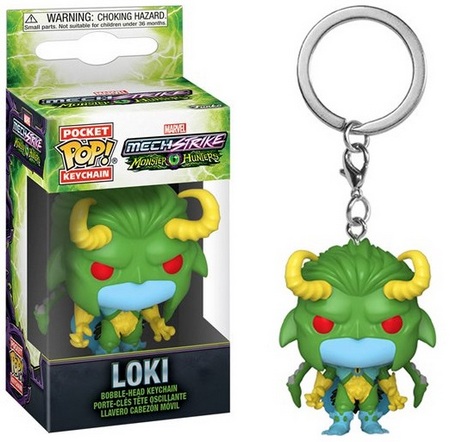 Thanos
Marvel Monster Mech Strike
Funko Pop Keychain
The Thanos Monster Hunter Keychain is probably our favorite from the initial wave of keychains released.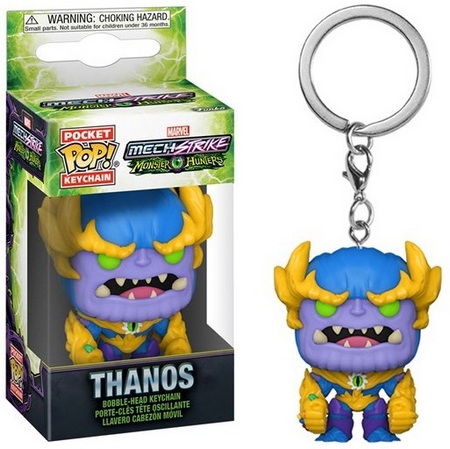 Venom Funko Pop Monster Hunter Keychain
 Mech Strike
This keychain of Venom looks great. If you like this keychain be sure to check out the Marvel Monster Hunter Venom Pop and the Marvel Monster Hunter Venom Supersized 10″ inch Pop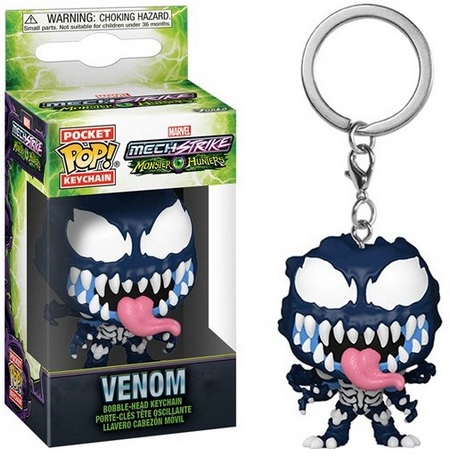 All these Monster Hunter keychains are great pocket-money buys or inexpensive Birthday gifs and would slot into any Funko Pop collectors Funko Pop wall with ease.
Now it is over to you!
What do you think of these Marvel Monster Hunters Keychains?
If you like them then make sure that you check out our Funko Pop What If? Zombie Keychains – Checklist and Buyers Guide
Regards
AFG