Last Updated on April 8, 2023 by Dexter Roona
We return to the Dutton Ranch and bring you the new Rip Wheeler with cooler Funko Pop! Funko Shop Exclusive. We have all the news on this new TV Funko Pop! and offer our recommended retailers to buy it from.
It's time for the Dutton Ranch "Fixer" to join your Funko Pop! collection to help you deal with any display disputes. The new Rip Wheeler Funko Shop Exclusive is available at the links below at the bottom of the page.
This is not the first time that Rip Wheeler has appeared in Funko Pop! form. If you check out our Yellowstone Funko Pop! Checklist, Buyers Guide and Gallery you will see there is a common version available. But this all-new version is the one that Yellowstone fans will want along with the wider collector base as it is a collectible Funko Shop Exclusive.
NB: This Rip Wheeler with cooler Funko Pop! Funko Shop Exclusive article contains product affiliate links.
Rip Wheeler with cooler Funko Pop! Funko Shop Exclusive
Rip Wheeler is a strong cowboy yet still very vulnerable as his encounters with Beth Dutton show. He is John Duttons fixer, the Ray Donovan of Cowboys with a number of tricks up his sleeve. He is the man to get you out of those tough situations, the cowboy who does what needs to be done when the conventional more legal fix is out of reach or just too slow.
You know he's going to get the job done in his Stetson and Cowboy boots.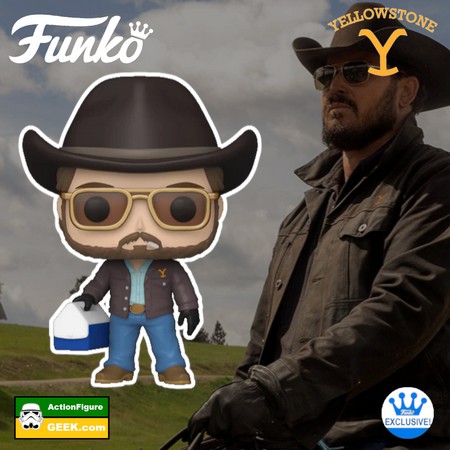 Shopping Guide
You can buy the Rip Wheeler with cooler Funko Pop! Funko Shop Exclusive at the following retailers:

Entertainment Earth is offering a very generous 10% discount on all in-stock items with free postage and packaging on all orders you make totaling over $39.99. You can claim this discount by clicking here – AFGEEK discount. 

If you would like more information about this discount then please refer to our Entertainment Earth Discount page.
Rip Wheeler is expertly played by Cole Hauser.
He is the right-hand man to John Dutton, his "Fixer" and Yellowstone's very own cowboy superhero, keeping the Dutton Ranch and its inhabitants safe. Rip became loyal to the Dutton family after a violent incident that occurred in his childhood leading Rip to find solace in the Dutton family, who generously take him as one of their own, he is family, seemingly more family than some if the family.
The dynamic between Rip and Beth Dutton is very much about opposites attracting. Like Rip Beth also suffered a traumatic experience that changed how she view the world when she witnessed the death of her mother in a riding accident.
While they share a traumatic past, their personalities couldn't be further apart.
Beth's headstrong and confrontational nature often clashes with Rip's resilient and stoic demeanor, leading to a passionate and tumultuous on-off romance between the two.
They are cut from the same cloth, just at different ends giving their onscreen relationship depth and dimension that has captured the hearts and imagination of the viewing fans.
Rip is no father figure but his relationship with Jimmy and Carter reveals a softer layer to the character with his protective, family-style tough love approach helping to guide them.
Rip's willingness to risk his life for the Duttons gives insight into just how selfless he is.
Rip is very much a man with a troubled past leading him to take on the hero. He is also a prized asset to the Dutton family and Yellowstone series.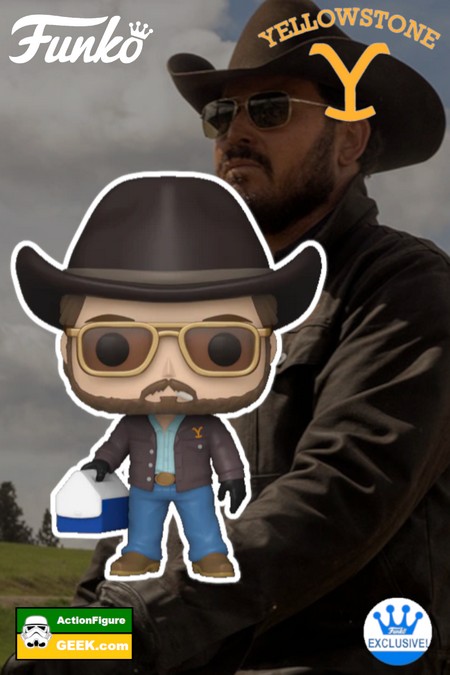 Other Yellowstone Series Funko Pops include:
Here are the other Yellowstone Funko Pop figures that are currently available.
Will you be adding the Rip Wheeler with cooler Funko Pop! Funko Shop Exclusive to your Funko Pop! collection?
Related Funko Pop! Articles: