Last Updated on August 15, 2023 by Dexter Roona
Mara Jade, Luke skywalker's non-canonical wife and the mother of Ben Skywalker is getting the full Star Wars Black Series treatment with this new Black Series Mara Jade 6-inch Action Figure. Here is everything you need to know about this new Black Series collectible figure.
This new Mara Jade 6-inch action figure and the Star Wars: Union #1 cover featuring Luke Skywalker and Mara Jade.
Mara Jade, Luke Skywalker's wife from the non-canonical Star Wars Legends continuity, is a great addition to the ever-growing Black Series 6-inch action figures and one that I will add to my Best Star Wars Black Series action figures article.
NB: This Star Wars Black Series article does contain product affiliate links. If you click a link and make a purchase then AFG may make a very small commission at no cost to you.
Star Wars Black Series Mara Jade 6-inch Action Figure
Mara Jade started her Star Wars journey as Emperor Palpatine's Hand. She was his most-trusted assassin. Later she became a very successful smuggler and went on to become entwined in more ways than one with her former arch-enemy, Luke Skywalker.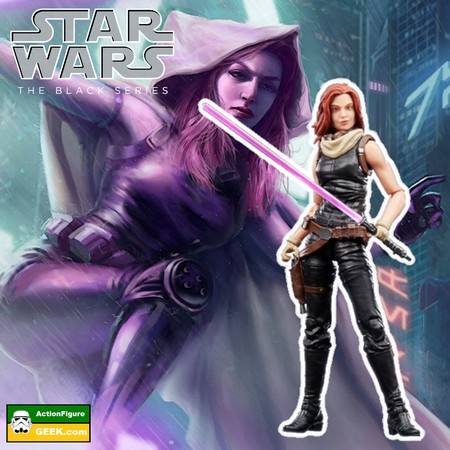 Shop Black Series Action Figures at:
Star Wars Black Series 6-inch action figures bring the Star Wars Universe to life with characters from the biggest battles and most insane missions imaginable. Each figure in the series features multiple points of articulation and provides the quality and realism that Star Wars fans love. The Black Series Mara Jade is inspired by her many appearances throughout the Star Wars comics and books.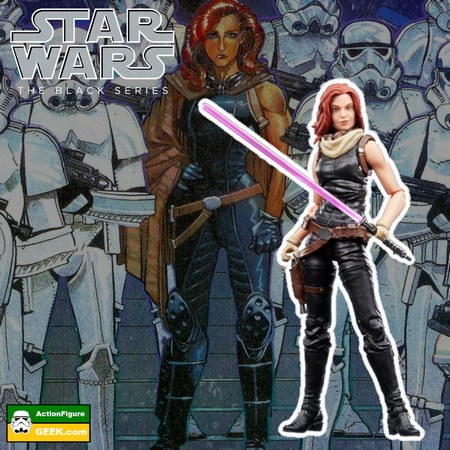 Shop Black Series Action Figures at:
Mara Jade was created by Timothy Zahn. She made her first appearance in the 1991's Heir to the Empire book. She is a Force-sensitive woman on the wrong path, trained as a special agent for Emperor Palpatine. Mara started an enemy of Luke Skywalker when she was sent to oversea his demise.  But eventually, Mara changed her dark path and turned against the Evil Empire and became a Jedi Master. In Star Wars Union #2 Luke and Mara were married. And in Edge of Victory: Rebirth she gives birth to her and Luke's son, Ben Skywalker.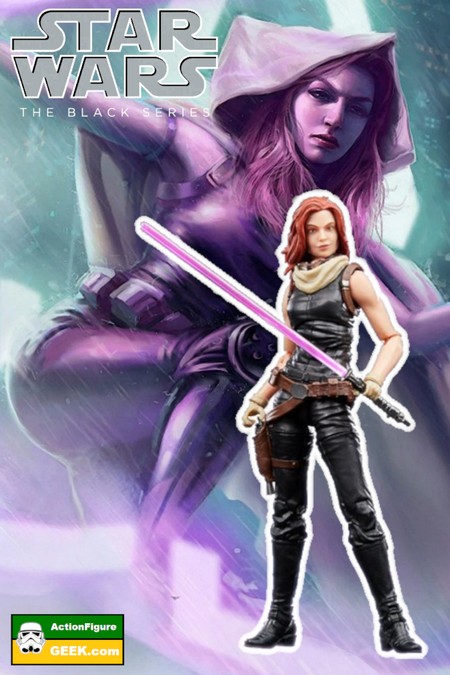 Are you a Star Wars Black Series Fan?
Will you be adding this Black Series Mara Jade 6-inch action figure to your collection?
Which other action figures do you collect?
I really like the Marvel Legends War Machine Action Figure and the DC Collector Megafig Frankenstein Seven Soldiers of Victory Action Figure is very cool as well.
But I want to hear from you. Have your say in the comments section below.
Regards
AFG