Last Updated on September 15, 2022 by Dexter Roona
Is it too soon to be talking about Christmas Funko Pops? Maybe, if you are reading this in August, but Christmas has a habit of creeping up on you so here are the best Christmas Funko Pops and the best online retailer for Funko Pops… Santa's Coming!!!
Christmas is big news here at AFG because it means that 1/ we have a reason to treat ourselves and 2/ we know we will get a bunch of new Pops as presents. We also know that we will have a new Funko Pop Pocket Advent Calendar for the countdown and let's not forget Funko Pops make pretty cool secret Santa gifts as well.
Let's take a look at the best Holiday Season Christmas Funko Pops and Best Christmas Funko Merch.
Best Christmas Funko Pops for the Holiday Season 2022
Here are our top picks for 2022.
612 Disney Holiday Mickey Mouse Funko Pop
We start our Holiday Funko list with Disney's Mickey Mouse. Mickey is dressed as Santa. He is ringing a small bell.
Very cool Disney Holiday version of Mickey that would look great in any festive room.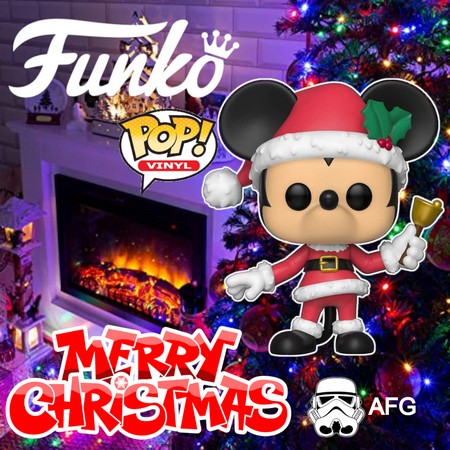 399

Guardians of The Galaxy Groot Holiday Funko Pop
We love Marvels Groot. Off the back of the Disney+ "I am Groot" series of short animations Funko released the "I am Groot" Collector Corp Box. The box comes with the Groot Pop, T-Shirt, and more. Would make a great Christmas gift.
Everyone's favorite Flora colossus gets into the Holiday spirit. He has a bow around his green pot and is adorned with decorations and colored lights. This Holiday Funko is one of the best Christmas Funko Pops for the Holiday Season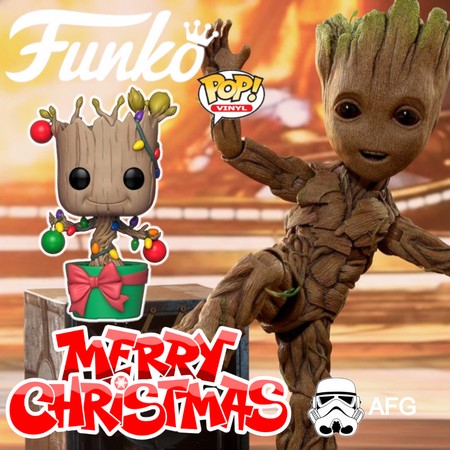 484 Elf Christmas Funko Pop
Elf has to be one of the go-to Christmas movies. Will Ferrell is Buddy the Elf who comes to New York to find his father. If you have never seen Elf then it's a definite Christmas movie to watch this year.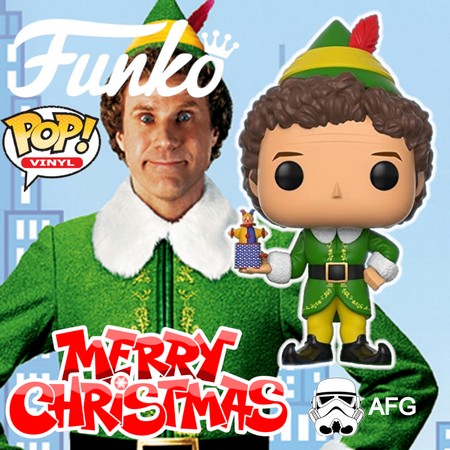 1128 Disney Holiday Donald Duck Funko Pop
You can't have a Holiday Mickey Mouse without a Holiday Donald Duck.
Donald is clearly full of the holiday spirit wearing his Santa hat while holding the Christmas lights.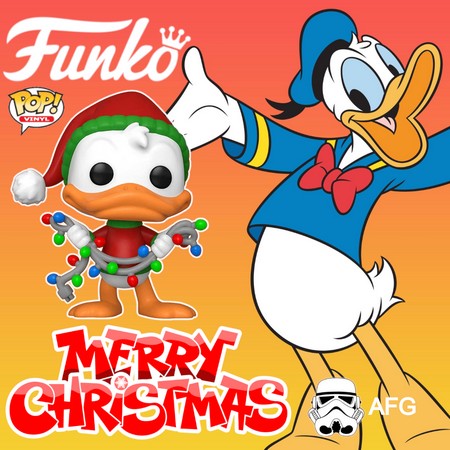 667 Diehard John McClane Funko Pop
Is Diehard a Christmas Movie? Some say it is because it is set on Christmas Eve others say it's not. It is a debate that continues to run. None of that matters because this Diehard John McClane Funko Pop, Christmas Pop or not would look great in any festive room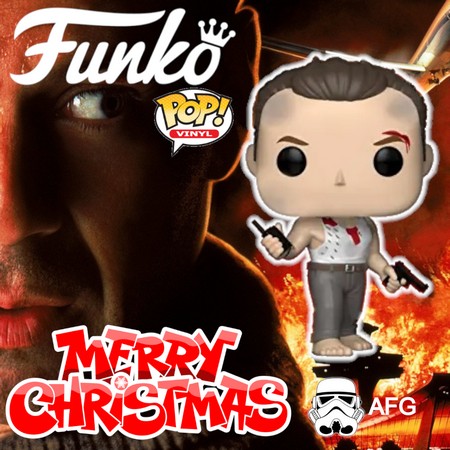 National Lampoons Christmas Vacation Clark Griswald and Eddie 2-pack Funko Pop
We love National Lampoons Christmas Vacation and the National Lampoons Christmas Vacation Pops are great, it is my go-to Christmas movie. I watch this movie every year and laugh in the same places every time. The National Lampoons Christmas Vacation Clark Griswald and Eddie 2-pack Funko Pop is a pretty awesome 2-pack. Not released as a Holiday Pop but it's one of the best Christmas movies of all time so definitely one of the best Christmas Funko Pops for the Holiday Season.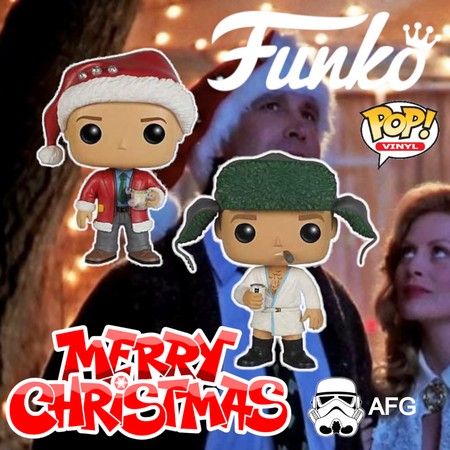 355

DC Holiday-Scrooge Batman Funko Pop
The Dark Knight gets a Scrooge makeover so we think he makes it into our Holiday Funko list… it's just a cool Pop.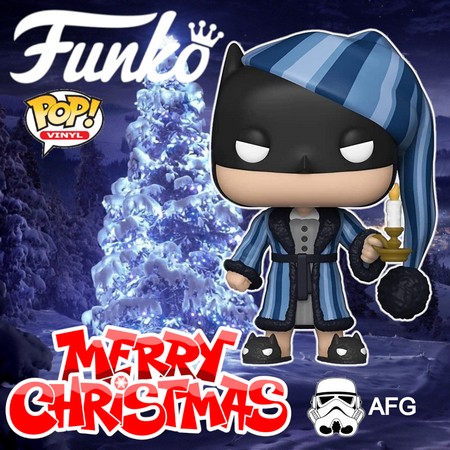 354 DC Super Heroes Wonder Woman Christmas Funko Pop
Wonder Woman's lasso becomes Christmas lights.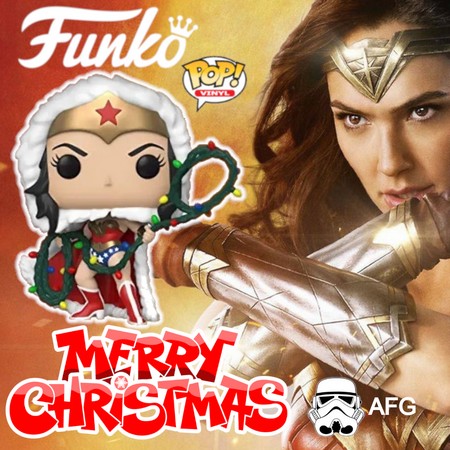 533 Marvel Thanos Christmas Funko Pop
Oh no… we are but a SNAP! away from no more Christmases. This Thanos Holiday Season Pop looks great. I am sure I have a Xmas jumper, just like that one.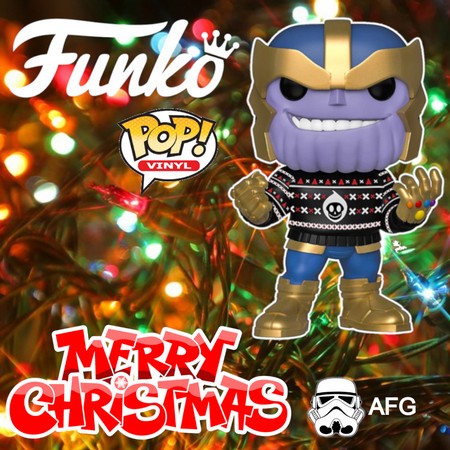 275 Star Wars – R2-D2 Christmas Funko Pop
R2-D2 gets a full set of antlers decorated in Christmas lights. Who wouldn't want this little guy on display at Christmas?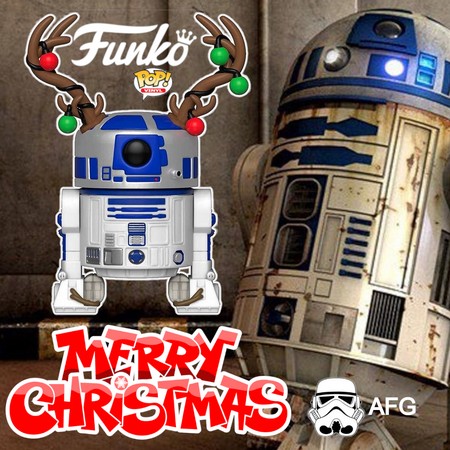 02 Holiday – Mrs. Claus Peppermint Lane Funko Pop
Mrs. Claus is immaculately dressed for the festive season and holding a tray of freshly baked Gingerbread. She is accompanied by Candy Cane the Cat.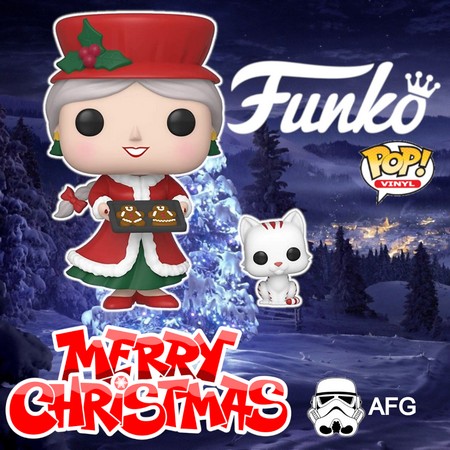 So there you have it our list of the best Christmas Funko Pops.
Are you a big Christmas fan like we are here at AFG?
Which Funko Pops are on your Christmas list?
Do you own any Christmas Funko Pops that you bring out as decorations?
Have we missed a Holiday Funko Pop that should be on this list?
Let us know, we are always keen to hear what our readers think. The comments section is below… you know what to do.
Merry Christmas!
Regards
AFG