Last Updated on March 25, 2023 by Dexter Roona
Today we bring you our ultimate Dabi Funko Pop! List and Buyers Guide. We have all the news on the My Hero Academia hero including all the exclusives and any chase variants.
Fan favorite Dabi is a popular character from the anime and manga series My Hero Academia.
He has a very fiery personality and is a very cunning individual.
Dabi has his own very distinctive look that really sets him apart from other characters in My Hero Academia. He has very pale skin and messy, jet-black hair that falls around his face in a haphazard manner yet still looks styled. But what stands out the most with Dabi is the large scar that covers the left side of his face, how he got this scar has yet to be explained.
Dabi Funko Pop! List – My Hero Academia
Here are all the Dabi Funko Pop figures released so far. As you can see we need a few more please Funko!
637 Dabi – 2019 NYCC Exclusive
1244 Dabi Deluxe Specialty Series Exclusive
NB: This Dabi Funko Pop! List – My Hero Academia article contains product affiliate links to some really cool anime figures. If you click a link and buy a product then AFG may make a very small commission at no cost to you.
Dabi Funko Pop! Buyers Guide and Gallery – My Hero Academia
637 Dabi – 2019 NYCC Exclusive and Hot Topic Exclusive
The 637 Dabi Funko Pop! is available as a very collectible 2019 NYCC Exclusive and also as a Hot Topic Exclusive and a great addition to our My Hero Academia Funko Pop! list.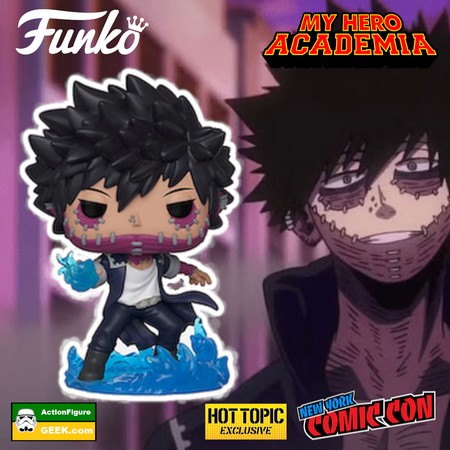 1244 Dabi Deluxe Specialty Series Exclusive
The 1244 Dabi Funko Pop is a Deluxe version and is available as a Specialty Series Exclusive.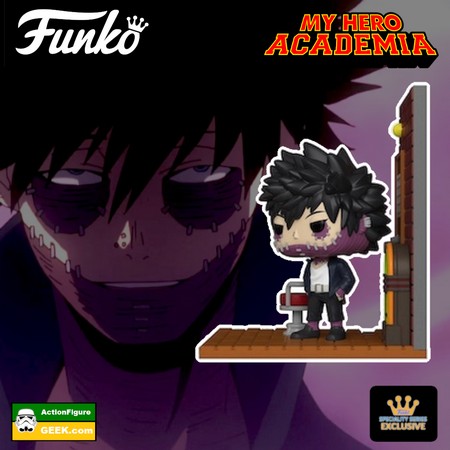 Shopping Guide
You can buy the new Dabi Funko Pops! at the following recommended online retailers:

Get a 10% discount on all in-stock items and free postage on all orders over $39.99 at Entertainment Earth by using our special AFGEEK discount. 

If you would like to know more about this discount then please refer to our Entertainment Earth Discount page.
Dabi's real name is a bit of a mystery but what we do know is that he is a member of the League of Villains, and loves nothing more than bringing chaos and destruction where ever he goes. Dabi has a strong allegiance to the League of Villains but also harbors his own motivations and desires making him an interesting MHA villain to watch.
His fire quirk is powerful and allows Dabi to generate and manipulate flames. He can incinerate opponents and objects with ease.
Dabi has been involved in some key storylines He had a pivotal role in the attack on the USJ training facility for heroes-in-training and was responsible for several casualties during the raid. He also played a very significant role in the League of Villains' battle against the heroes at the Provisional Hero License Exam.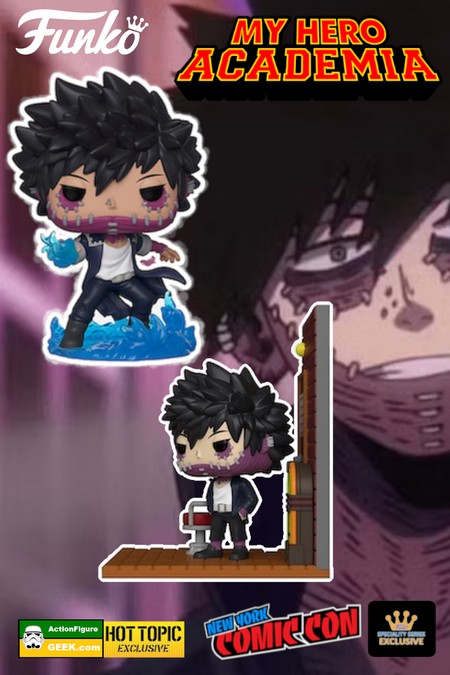 Related Anime Funko Pop! Articles