Last Updated on September 15, 2023 by Dexter Roona
Hot on the heels of the release of the 1292 Marvel King Daredevil Funko Pop! PX Previews Exclusive we have another great release to talk about, the new Marvel Beta Ray Bill Funko Pop! PX Exclusive and Special Edition. We have all the news on this cool new superhero Pop including the best online retailers to buy it from.
It's time to add Beta Ray Bill to your collection holding his Stormbreaker hammer crackleing with intense energy.
NB: This new 1291 Marvel Beta Ray Bill Funko Pop! PX Exclusive and Special Edition article contains product affiliate links. If you click a link and make a purchase then AFG may make a very small commission at no cost to you.
1291 Marvel Beta Ray Bill Funko Pop! PX Exclusive and Special Edition
Beta Ray Bill wields the Stormbreaker hammer and is quite the imposing Funko Pop!
Available as a PX Exclusive and as a Funko Special Edition.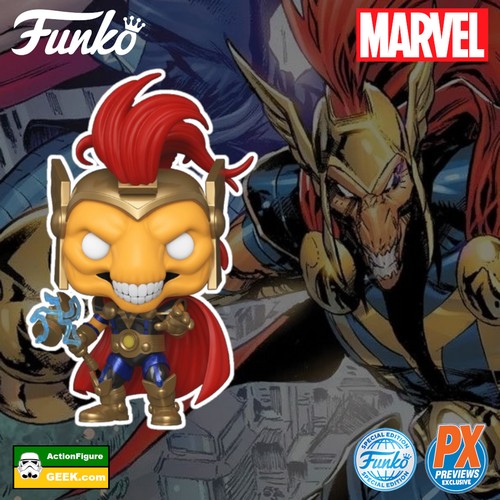 Shopping Guide
Beta Ray Bill was first introduced to fans in the Thor #337 comic-book in 1983 by writer Walter Simonson.
Bill hails from the alien Korbinite race, and is widely known for his heroic deeds, unique appearance, and his worthy status to wield Thor's enchanted hammer, Mjolnir.
Beta Ray Bill's origin begins when the Korbinite civilization is threatened by the apocalyptic entity known as Surtur.
To save his people, the Korbinite ruler, Stardust, gets the help of Odin, who creates an enchanted hammer called Stormbreaker for Bill. Stormbreaker grants Beta Ray Bill powers similar to Thor's, including control over storms and incredible strength. But what sets Bill apart from Thor is his distinctive appearance. He has a horse-like face with a cybernetic implant. Despite his intimidating look, Bill is a noble and valiant character. He has fought alongside Thor and other Marvel heroes, defending the universe from adversaries like Thanos and Galactus.
One of Beta Ray Bill's biggest moments in Marvel history occurred when he was deemed worthy to wield Mjolnir.
His ability to lift the enchanted hammer proved that the worthiness enchantment was not exclusive to Thor, solidifying his status as a hero of immense honor and courage.
Whether battling cosmic threats or defending his people, Beta Ray Bill continues to be a shining example of heroism in the Marvel multiverse.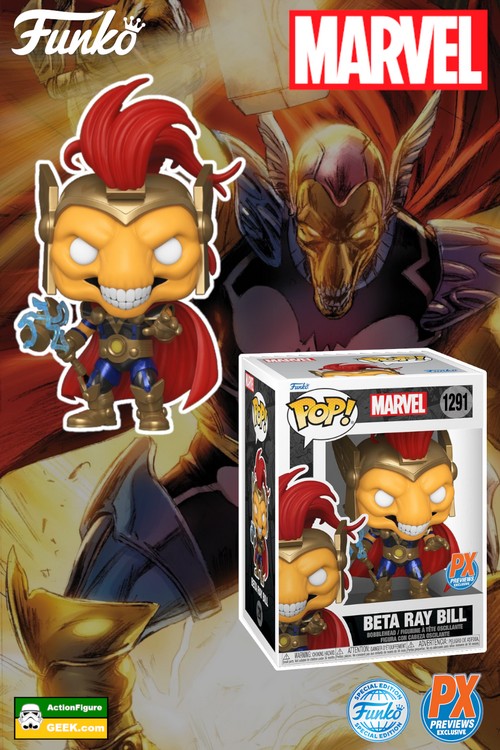 Related Marvel Funko Pop! Articles:
From the AFGeek Blog: