Last Updated on August 19, 2022 by Dexter Roona
Have you watched the new Disney+ She-Hulk series yet? well this new Marvel Legends She-Hulk Attorney At Law 6-Inch Action Figure – Avengers Infinity Ultron BAF gives us a great version of Jennifer Walters AKA She-Hulk as she appears in the hit Disney Show.
Jennifer Walters' life is changed forever when she is involved in a car accident with her cousin Bruce Banner. The pair's blood is mixed during the accident and now with Bruces gamma radiation blood coursing through her veins Jen transforms into the She-Hulk.
This new Marvel Legends She-Hulk 6-Inch Action Figure is part of a larger wave of  Marvel Legends figures that celebrates characters from all the recent Disney+ shows.
The other figures in the collection are:
Moon Knight's Mr. Knight
The Falcon and the Winter Soldier's Sharon Carter
Ms. Marvel
Hawkeye
Kate Bishop
The She-Hulk figure comes complete with one of the legs of the Build A Figure – Infinity Ultron.
Buy the Marvel Legends She-Hulk Attorney At Law 6-Inch Action Figure at
She-Hulk Attorney At Law
When Jennifer Walters and her cousin Bruce Banner are out driving they are involved in a car accident when they are run off the road by a  Sakaaran Class-Eight courier craft. MCU fans will recognize this craft as seen on Sakaar in Thor Ragnorok.
In the comics Hulk fathers a son named Skarr while on Sakaar so could we soon be introduced to The Hulks Son?
After the crash, a dazed and confused Jen wakes to find both her and Bruce in their overturned car. Jen has a nasty bleeding gash on her arm but is more concerned for Bruce who is hanging upside down in the car held in position by his seat belt. She releases Bruce but as he falls his gamma radiation blood is inadvertently mixed with Jens. Jen turns into the She-Hulk and runs off into the night.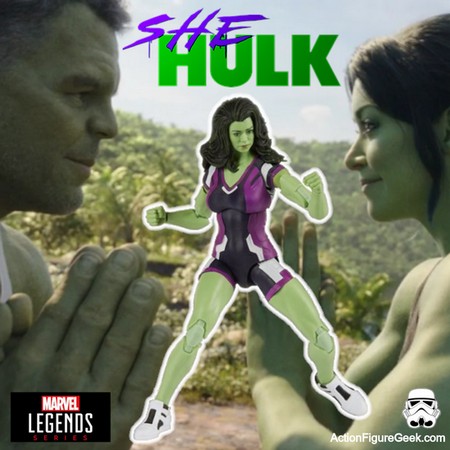 Origins of She-Hulks Powers
The origins of Jennifer Walters's powers are very different in the comics to those of the Disney+ Show which has upset quite a few Marvel Comic traditionalists. In the comics, Jen is shot by a local crime lord and is critical. Bruce steps in as the only donor for Jen's rare blood and the She-Hulk is born. Disney is known for their rewrites of the comic stories. Ms. Marvel suffered a similar fate when the origin of her powers was also changed.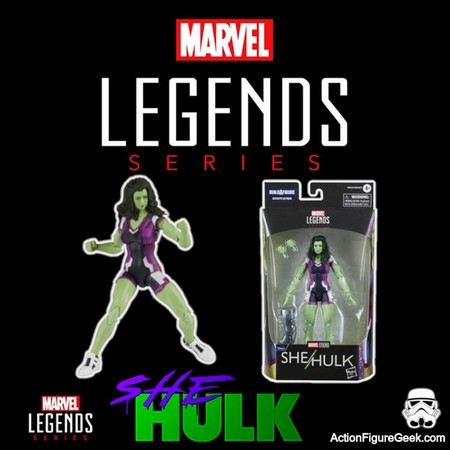 Are you a Marvel Legends Fan?
Will you be buying this Marvel Legends She-Hulk Attorney At Law 6-Inch Action Figure Avengers Infinity Ultron BAF?
Which other Marvel Legends figures do you like? We love the Marvel Legends Wave 5 Retro Action Figures and the Marvel Legends – Thor: Love and Thunder Action Figures and the Marvel Legends Controller Series 6-Inch Action Figures a pretty cool wave as well.
What's your take on the She-Hulk origins of her powers debate?
The comments section is below, you know what to do 😉
Regards
AFG