Last Updated on August 15, 2023 by Dexter Roona
We return to the Star Wars Black Series Action Figures with this NEW Star Wars Ahsoka Tano Black Series Action Figure from the Disney+ Ashoka Series. We have all the news on this cool new action figure including the best online retailers to buy it from.
Get ready Star Wars fans as Ahsoka Tano is set to star in her very own live-action series on Disney+. Ashoka as the series is called is set within the now familiar Mandoverse and while Ahsoka has gained recognition from her recent appearances in both The Mandalorian Season 2 and The Book of Boba Fett, her origins trace back to her debut in the well-received animated film and subsequent series, The Clone Wars.
Over the last decade, Ahsoka Tano's character has undergone significant development, providing audiences with an evolving narrative.
Now to mark the arrival of the new Ashoka series, Ashoka returns to the Star Wars Black Series 6-inch Action Figure series.
NB: This new NEW Star Wars Ahsoka Tano Black Series Action Figure article contains product affiliate links. If you click a link and make a purchase then AFG may make a very small commission at no cost to you.
NEW Star Wars Ahsoka Tano Black Series Action Figure
This new Ashoka Tano Black Series figure portrays Ahsoka as she once appeared within the Jedi Order, dressed in her Padawan attire.
Included with the figure are her recognizable pair of dual green lightsabers.
Shopping Guide
Who is Ashoka Tano?
Ahsoka Tano, is a fan-favorite character in the Star Wars universe. She was initially introduced in the Clone  Wars animated movie and subsequent series where Ahsoka quickly evolves from an eager Padawan under Anakin Skywalker's tutelage to a confident and capable leader in her own right.
In the Clone Wars Ashoka faces tough challenges that test her loyalties and principles. Ahsoka eventually leaves the Jedi Order after being falsely accused of a bombing incident, a moment in the series that really showcases her independent spirit and moral strength.
Ahsoka also appeared in "Star Wars Rebels," an animated series set in the aftermath of the Clone Wars where she adopts the alias "Fulcrum" and aids the burgeoning Rebel Alliance.
However, it was Ashoka's live-action appearance in "The Mandalorian" Season 2 that really put her in the spotlight.
Now Ashoka has been rewarded with her own series titled "Ashoka" which is set within the Mandoverse timeline.
This new series promises to delve into her fascinating history, addressing unanswered questions and providing insight into her continued evolution as a Force-sensitive warrior.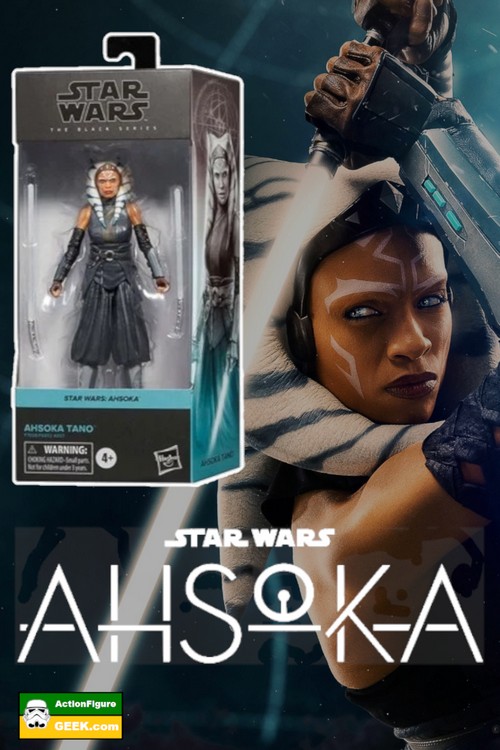 Related Action Figure Articles: