Last Updated on January 24, 2023 by Dexter Roona
Funko Fair 2023 brings us a new DC Comic Covers in the shape of Shazam! Comic Cover Funko Pop! (Justice League of America #137 issue). We have all the news on this new release and the best online retailers to buy it from.
Shazam! joins the ranks of DC Comic Covers with the cover of the Justice League of America #137 Crisis of Tomorrow comic book.
The Justice League of America is the world's first superhero team. But harmony is tested when Shazam joins the team.
Shazam may not look like your stereotypical superhero and he may have a name that is more in keeping for a wizard but don't ever take him lightly because he possesses a powerful punch.
He can shoot lightning from his fingertips. He has equal powers to Superman and is as fast as the Flash.
All in all, he is really bad news for any bad guy.
NB: Disclaimer – This new Shazam! Comic Cover Funko Pop! (Justice League of America #137 issue) article contains product affiliate links. If you click a link and make a purchase then Action Figure Geek may make a very small commission at no cost to you.
Shazam! Comic Cover Funko Pop! Justice League of America #137 
The world can sleep easier and breathe a big sigh of relief knowing that Shazam is protecting us all even though he is a young boy named Billy Batson at heart who transforms into Shazam just by saying the name Shazam!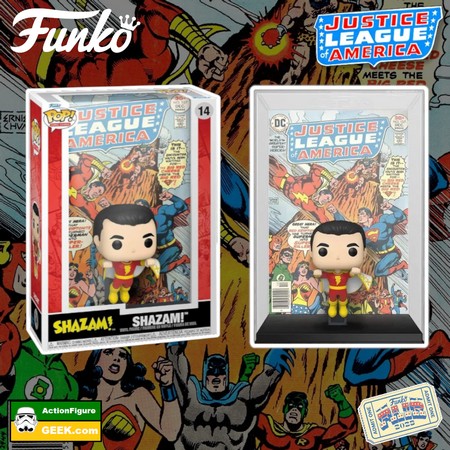 As Shazam, Billy Batson holds the power of six legendary figures.
He has the wisdom of Solomon, the super strength of Hercules, the power of Zeus, the courage of Achilles, the speed of Mercury, and the stamina of Atlas.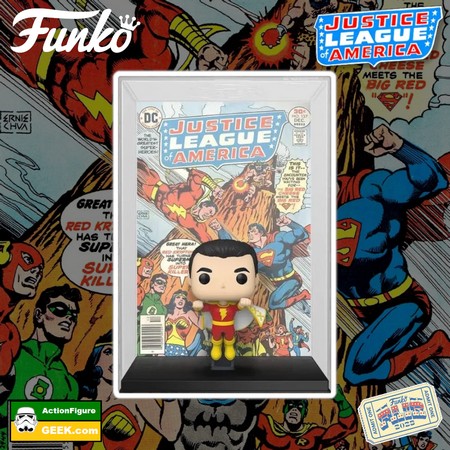 Shopping Guide
You can buy this new Shazam Funko Pop! Comic Cover at the following online retailers:

You can now get a very useful 10% discount on all in-stock items along with free postage on all orders totaling over $39.99 at Entertainment Earth by using my special AFGEEK discount. If you would like to know more about this EE discount then please refer to our Entertainment Earth Discount page.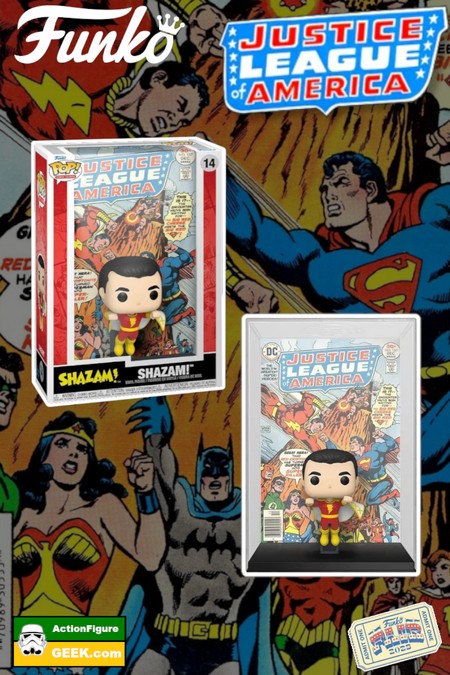 Are you a Shazam fan?
There are some great Shazam movie Pops out there with a new wave of Shazam Fury of the Gods Pops already announced.
Will you be adding this new DC Comic Cover Shazam Funko Pop to your collection?
Which other DC Pops do you like?
I am a fan of the Batman Hush Funko Pop! 2022 Comic Con Experience CCXP – Winter Convention and the Justice League Raven Funko Pop!
Away from DC Funko Pops I am a fan of the Motley Crue Funko Pops and the Elton John Funko Pops.
But what do you like?
Let me know in the comments section below.
Regards
AFG