Last Updated on June 1, 2023 by Dexter Roona
Today we bring news on the highly anticipated Ted Lasso: Roy Kent Funko Pop! WB Shop's Exclusive. This cool new TV Pop joins an already established list of Ted Lasso Funko Pops. We have all the news on this cool collectible including the best online retailers to buy him from. WHISTLE! WHISTLE!!
Introducing the Newest Addition to the Ted Lasso Funko Pop Collection: Roy Kent – WB Shop's Exclusive
Ted Lasso fans, rejoice! The immensely popular and heartwarming series has captured the hearts of viewers around the world, and now you can bring the magic of the show into your own home with the latest addition to the Ted Lasso Funko Pop! collection.
Meet Roy Kent, the lovable and gruff former Richmond footballer turned coach, in his adorable Funko Pop! form.
The Roy Kent Funko Pop is an exclusive release from WB Shop, adding an extra layer of excitement to this already highly sought-after collectible.
This Pop joins an established list of other Ted Lasso Pops, including the 1258 Ted Lasso – 2022 SDCC and the 1283 Coach Beard – 2022 NYCC. Fans of the show can now add to their collection with this must-have Ted Lasso: Roy Kent Funko Pop! WB Shop's Exclusive.
NB: This new Ted Lasso: Roy Kent Funko Pop! WB Shop's Exclusive article contains product affiliate links. If you click a link and make a purchase then AFG may make a very small commission and no cost to you. Thanks for your support in helping to keep the site running.
Ted Lasso: Roy Kent Funko Pop! WB Shop's Exclusive
The attention to detail in the Roy Kent Funko Pop is simply remarkable. From the perfectly replicated scowl on his face to his signature training shirt and trousers, every element captures the essence of the beloved character.
What sets the Roy Kent Funko Pop apart from other collectibles is the exclusive availability at WB Shop. This means that only a limited number of these Pops will be released, making them even more special and highly sought-after by avid fans and collectors alike.
Don't miss your chance to own a piece of the Ted Lasso legacy with this unique and exclusive Roy Kent Funko Pop!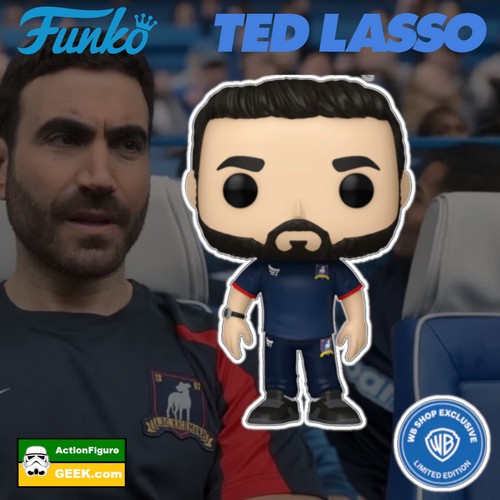 Whether you're a long-time collector or just starting your Funko Pop journey, the Roy Kent Funko Pop! is an absolute must-have. Not only does it allow you to showcase your love for the show, but it also serves as a reminder of the enduring themes of friendship, resilience, and positivity that the Ted Lasso show embodies.
If you're considering purchasing the Roy Kent Funko Pop, act fast! With its exclusive availability and the popularity of the show, this Funko Pop is sure to fly off the shelves fast.
Don't be left with regrets and FOMO—secure your own Roy Kent today and join the ranks of Ted Lasso enthusiasts worldwide.
Who is Roy Kent?
Roy Kent is one of the main characters in the captivating Apple TV+ series, Ted Lasso. Formerly the team captain, Roy now serves as both the club's coach and SPOILER ALERT! the new recently appointed manager as of the Season 3 Finale.
Having triumphed as a champion in the prestigious UEFA Champions League with Chelsea FC eight years ago, Roy was once hailed as one of the league's finest players. However, as he nears the twilight of his career, he is keenly aware that his skills have gradually diminished, despite remaining a beloved figure among fans.
Due to his seniority among the players, Roy is often seen as an isolated figure within the team. Following practice sessions, he used to promptly head home.
However, since transitioning into a coaching role, he now dedicates some of his time to bonding with The Diamond Dogs—a close-knit group consisting of Ted Lasso, Coach Beard, Leslie Higgins, and Nathan Shelley. This newfound camaraderie provides Roy with a well-needed sense of belonging and support.
In his personal life, Roy cherishes moments spent with his girlfriend, Keeley Jones, and his niece, Phoebe. These cherished individuals form an essential part of his private world, where he finds solace and rejuvenation amidst the demands of his professional responsibilities.
As Roy navigates the complexities of his multifaceted life, viewers of Ted Lasso are offered a window into the intricate dynamics and personal struggles of this captivating character.
From his past glories to the challenges of aging in a physically demanding sport, Roy's journey reflects the universal themes of resilience, self-discovery, and the pursuit of happiness.
Ted Lasso has captivated audiences with its heartwarming narrative and endearing characters, and Roy Kent stands as a testament to the show's ability to create relatable and compelling personalities.
As viewers continue to immerse themselves in the world of Ted Lasso, they eagerly anticipate and hope for the further development of Roy's story,  (maybe a spin-off series?) cheering him on as he navigates the intricacies of life on and off the field.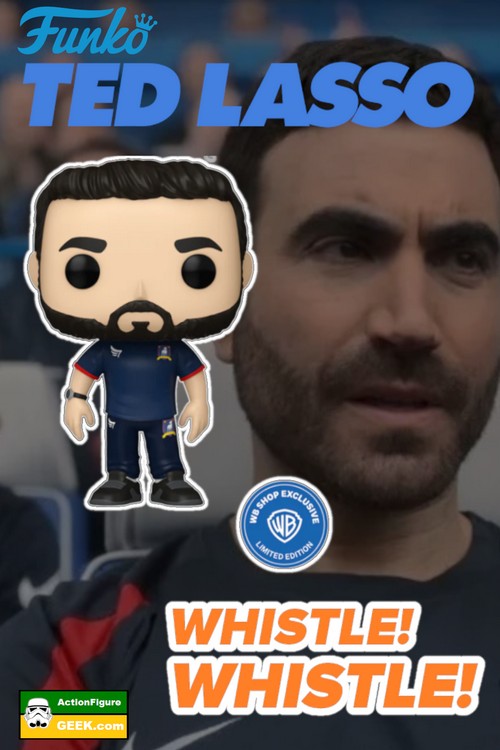 Related Funko Pop! TV Articles: