Last Updated on April 19, 2023 by Dexter Roona
Today we bring news on the new The Last Kingdom – Uhtred Funko Pop! – NYCC 2022 Exclusive. We have all the news on this cool Television Funko Pop! and the best online retailers to buy him from.
Finally, Funko fans have a "The Last Kingdon" Funko Pop! to shout about.
The long-running Netflix series joins the Funko Pop! Vinyl team with the Uhtred Funko Pop!
Uhtred Ragnarson is the charismatic lead character in The Last Kingdom played expertly by Alexander Dreymon.
Uhtred is a fearsome Saxon warrior born into nobility but in a twist of fate Uhtred is raised by Danes after his father is killed in battle and his family home and land are lost.
Growing up Uhtred showed great skill in battle, which very quickly distinguished him as a fearsome warrior that was highly resourceful.
Now with 5 seasons of The Last Kingdon and the Seven Kings Must Die featured-length episode having dropped on Netflix Uhtred gets a Funko Pop makeover.
It is just a surprise it has taken so long. But this Pop has been worth the wait with this new Uhtred Ragnarson Funko Pop the perfect addition to any Funko Pop family as it is not just any old common Pop! the Uhtred Funko Pop is a New York Comic-Con 2022 exclusive.
NB: This The Last Kingdom – Uhtred Funko Pop! – Must-have Pop! Television Figure article contains product affiliate links. If you click a link and make a purchase then AFG may make a very small commission at no cost to you.
Here is what the legend looks like in Funko Pop! form.
The Last Kingdom – Uhtred Funko Pop! NYCC 2022 Exclusive – A Must-have Pop! Television Figure?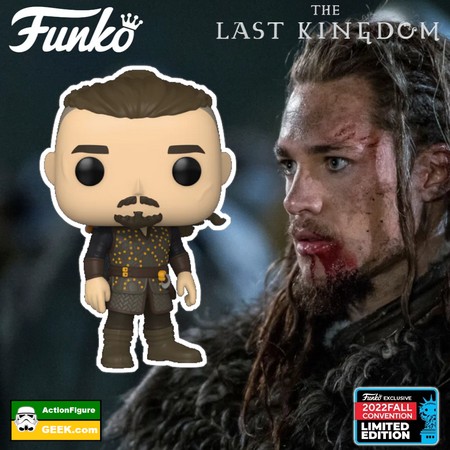 At the moment Uhtred Ragnarson is the only Pop in the series but with 5 seasons of the show, there are plenty of characters that could become The Last Kingdon Funko Pops.
Popular additions to the Pop! Television series would be Brida, Finan, Aelswith, and Aethelhelm to name but a few.
Shopping Guide
The Funko POP! Television: The Last Kingdom – Uhtred Funko Pop! Vinyl Figure – NYCC 2022 is avaiable at the following olinne retailers

Entertainment Earth is offering a very generous 10% discount on all in-stock items with free postage and packaging on all orders you make totaling over $39.99. You can claim this discount by clicking here – AFGEEK discount. 

If you would like more information about this discount then please refer to our Entertainment Earth Discount page.
The Last Kingdom Netflix Series is based on hugely popular Bernard Cornwell books.
The story follows Uhtred of Bebbanburg, a Saxon boy captured during a raid by the Danes and then raised as one of their own.
Uhtred comes to realize that his loyalties lie with his birth country,  as he sets out to reclaim Bebbanburg his ancestral family home.
The Last Kingdom is action-packed with battles galore, political intrigue, and a whole lot more. It is visually stunning with great cinematography that really captures the essence of medieval life.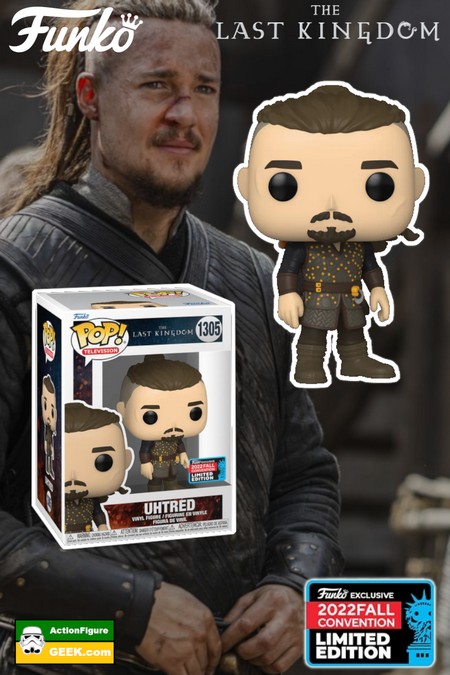 Related TV Funko Pop! Articles