Last Updated on May 30, 2022 by Dexter Roona
So how do I make a selection of my favourite Marvel Funko Pop figures when there are just so many really cool Marvel characters to choose from.
The Marvel Universe has given us so many cool comic book characters to choose from, and with every new movie or Disney spin-off comes a new mist-have MCU series of Pops. We have The Avengers, the Spiderman franchise, Deadpool, Guardians of the Galaxy, WandaVision, The Falcon And The Winter Soldier and so on.
As new MCU Pops are released I just know I will be changing my mind and updating this Pop list to make sure that it is not only my favourite Marvel Funko Pops but also the best Marvel Funko Pops.
Let's get started
My Favourite Marvel Funko Pop Figures
We start my favourite Marvel Funko Pop Vinyls list with what I consider to be one of the best Funko Pops you can buy.
NB: This article contains affiliate links. If you purchase as a result of clicking a link we may receive a small commission which we use for the upkeep costs of AFG.
Avengers Infinity War – Hulkbuster Ironman #294
2015's Age of Ultron introduced us Iron Mans Hulkbuster armour that Tony Stark designed to contain the Hulk if he should ever lose his temper too badly.
The larger than life Hulkbuster Pop is 'super-sized at 6 inches tall and stands out from the others in the series who are all 3.75 inches.
Hulkbuster is not particularly expensive to buy (you can pick up Hulkbuster over of Amazon for around £15) nor is he particularly rare or hard to find and to my knowledge, there are no Comic-Con versions or exclusives of the Hulkbuster. You can however pick him up in the standard 3.75-inch form.
This Pop is one of the most easily recognizable of the MCU bunch from its size alone.
I just love the Hulkbuster as a character from the Avengers and his size and styling make him one of the best Marvel Pops you can add to your Funko collection. (Here at AFG we would love to also see a LEGO Marvel BrickHeadz HulkBuster, would love to see how he would look).
Avengers: Age of Ultron –

Savage Hulk #68
If you have the Hulkbister then you also need the Hulk and the Savage Hulk from Avengers: Age Of Ultron is one that we particularly like.
There are a couple of versions of the Savage Hulk but if you can get your hands on it the Grey Hot Topic exclusive where he is more of a grey colour with angry red eyes rather than the regular green then that is the best one to add to your collection.
But then again why not go for the grey and the green 😉
This Pop can be hard to find as it was released when the Avengers: Age of Ultron was released in 2015 but of course Amazon has you covered if you are looking to buy.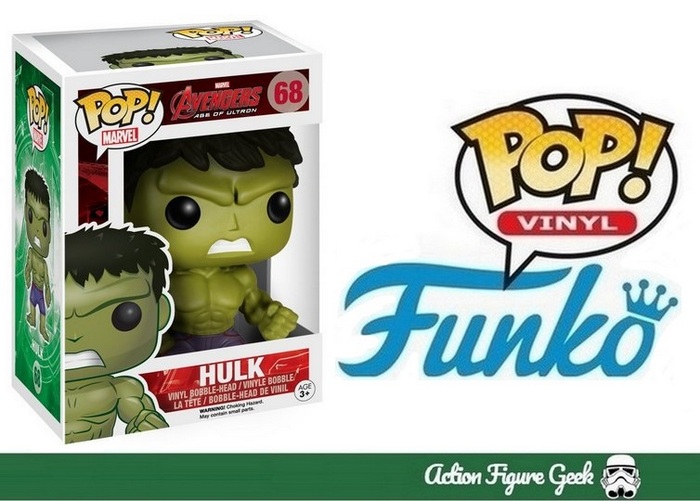 Other cool versions of The Hulk include:
Marvel: Avengers Assemble Series – Hulk, Amazon Exclusive Deluxe Figure
Marvel: Avengers Endgame – Professor Hulk with Taco, Multicolor 
Thor Ragnarok – Hulk Helmeted Gladiator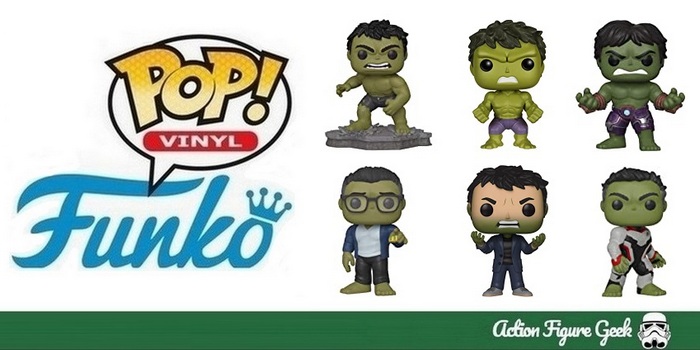 [click_to_tweet tweet="What are the best Marvel Funko Pops that have been released so far? #Funko #FunkoPop #PopVinyls #BestFunkoPops #MatvelPops" quote="What are the best Marvel Funko Pops that have been released so far?"]
Some of the best Marvel Pops come from the Venomized Series
The Funko Venomized series is taken from the popular Venomverse.
"In a desperate attempt to survive, Doctor Strange used his magic to transport various venomized heroes from their dimensions to his own.
With his new allies from across the Multiverse, a Resistance was created to fight against the Poisons, an alien species capable of assimilating symbiotes and their hosts.
The Resistance now struggles to stop the Hive and their onslaught."
Venomized pops are not just some of the best Marvel Pops and they are probably my favourite Pop series released so far because they just look so cool.
Off the back of Marvel's highly-anticipated 'Venom' film, Funko released the "Venomized" Pop! Vinyl Figures. Each Venomized Pop features Venom, venomized with one of your favourite Marvel characters.
Venomized Ghost Rider is my favourite of the Venomized series so far and is one of the best Marvel Pops you can currently buy, but he is pretty hard to find. The orange flame version is shown below but there is also a really cool Ghost Rider blue flame version
The Blue flame version is pretty expensive and if you can afford him he is worth adding to your favourite MCU Pops, but for me, the Orange Flame Ghost Rider is just as impressive.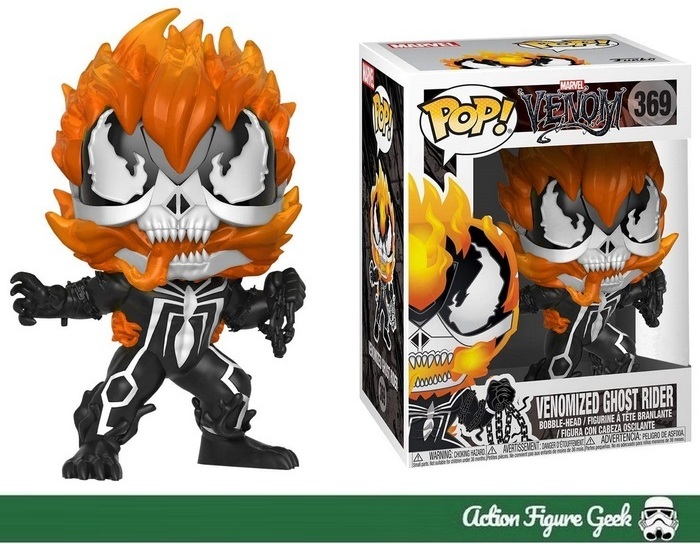 And while we are talking about Ghost Rider there is also a very cool Dr Strange, Ghost Rider Mcu Pop.
The MCU Venomized Pop series includes:
Venomized Captain America Viny
Carnage Cletus Kasady Pop Vinyl figure
Venomized Hulk Pop! Viny
Iron Man
Thanos in Venomized form
Wolverine
And many more.
Marvel Spider-Man Anti-Venom Funko Pop #100
The Anti-Venom Funko Pop is a must-have Pop for your collection. There is also an Anti-Venom Glow In The Dark (Marvel) Exclusive Funko Pop but I much prefer the colouring and styling of the version shown below.
Guardians Of The Galaxy – Star-Lord #611
A better example of a cool glow-in-the-dark Pop is the glow-in-the-dark Star-Lord with Power Stone that is shown below.
Funko has done a great design job with this Marvel pop.
Marvel Black Widow (White Suit) #604
It's long overdue but now finally Black Widow gets her own movie. And with the Black Widow movie comes a whole series of Black Widow MCU Movie Pops.
We really like the Black Widow wearing her white suit along with the Black Widow black suit version. It really is hard to choose between the two.

That's all for now!
So, do you collect Funko Pop Vinyls?
Are there Marvel Pops in your collection?
Are there any other Marvel Pops that we should add to my favourite Marvel Funko Pop Vinyls list?
Let us know in the comments section below.
Make sure that you subscribe to the comments so that you are notified when we reply
Regards Dexter
Related Articles