The awesome Funko Pop VHS Covers series takes the classic VHS artwork of the movie video releases, using it as the inspiration for these cool Cover Pops.
Some of you may not know what a VHS is as you have grown up with Netflix and all the other online streaming services. Well, once upon a time we used to go to video stores like Blockbuster to get our at-home movie fix. Blockbuster was a big store where you could hire movies that had just been released on VHS video cassette.
They would have wall space filled with blank video cases, grab the movie case you want go to the counter, and be given the video cassette for that night or the weekend.  When you get home just Pop the cassette in your VHS recorder, grab the snacks open the popcorn, press play, and watch your movie.
Let's go back to the time of the VHS!
The Funko Pop VHS Covers series of figures harps back to a time when there was no internet, no Netflix, or Amazon Prime. A time when picture quality was often sketchy because these tapes were being played constantly and just wearing out with all the viewings they received.
The Funko Pop VHS Covers figures series of vinyl figures features the VHS covers from the movies Belle from Beauty and the Beast, Simba from The Lion King, Woody from Toy Story, and more. The series pretty much mostly covers animation movies until we get to number 14 in the series and are given Michael Myers from the classic horror movie Halloween.
Which movies will fill the 8, 10, 12, and 13 spots? We will let you know as soon as we find out!
All of these Pops are store exclusives but there are Special Editions for all of these VHS Cover Pops for overseas buyers.
The full list of released VHS Covers can be seen below. If we have missed anything let us know in the comments.
NB: This VHS Covers Funko Pop list contains product affiliate links. If you click a link and make a purchase then AFG may make a very small commission at no cost.
Funko Pop VHS Covers Checklist
01 Belle – Target Exclusive
02 Vito Corleone – Walmart Exclusive
03 Simba on Pride Rock – Amazon Exclusive
04 Goofy – Amazon Exclusive
05 Woody – Amazon Exclusive
06 Kuzco – Amazon Exclusive
07 Winnie the Pooh Amazon Exclusive
09 Hercules – Amazon Exclusive
10 To be announced
11 Jack Skellington – Amazon Exclusive
12 To be announced
13 To be announced
14 Michael Myers – Halloween – Walmart Exclusive
Funko Pop VHS Covers – Buyers Guide – Gallery
Let's take a look at each of these cool Funko VHS Covers sets in more detail and give you the best places to buy them online.
01 Belle  – Beauty and the Beast – Target Exclusive
Belle is the only daughter of Maurice, an inventor. Belle is a free spirit with a great love of books with her favorite genres being fantasy and adventure. She loves fantastical stories that leave her yearning for a life of adventure outside of the small French village where she resides.
This Funko Pop of Belle gives us a version of her in her elegant yellow ball gown.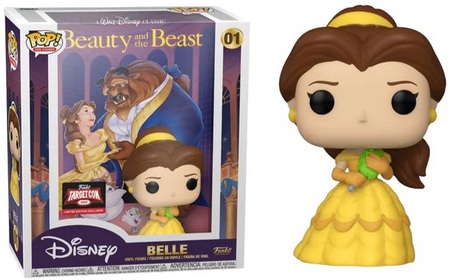 02 Vito Corleone The Godfather – Walmart Exclusive
Vito Corleone is one of the main characters in director Francis Ford Coppola's The Godfather. Vito was originally played by Marlon Brando in the 1972 film. He was later played by Oreste Baldini as a boy and by the legend Robert De Niro as a young man.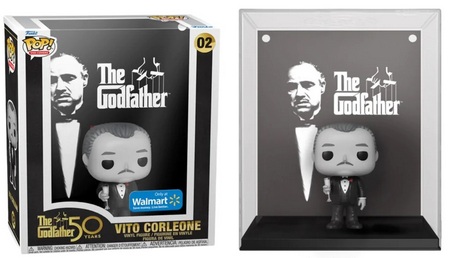 03 Simba on Pride Rock – The Lion King – Amazon Exclusive
Simba is the future king of Pride Rock. His father Mufasa, teaches him to respect the Circle of Life and to strictly maintain a balance between predator and prey. Simba's uncle, Scar, lures Mufasa into danger and assassinates Mufasa, and sends hyena minions to deal with Simba. The hyenas fail to kill Simba, with the rightful air to the Pride Lands escaping into the desert. There he meets a meerkat named Timon and a warthog named Pumbaa.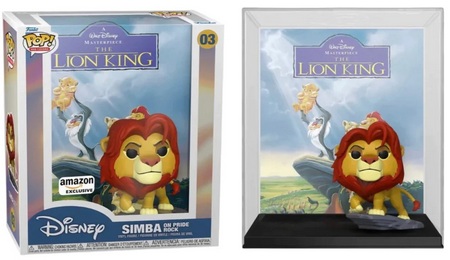 04 Goofy – A Goofy Movie – Amazon Exclusive
A Goofy Movie is a musical comedy-adventure film produced by Disney MovieToons and Walt Disney Television Animation.
The animated movie is directed by Kevin Lima.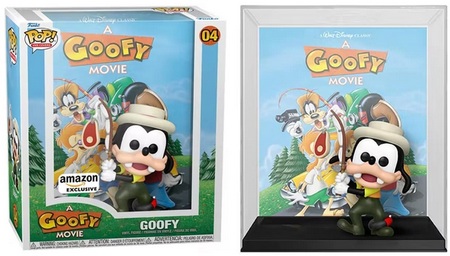 05 Woody – Toy Story – Amazon Exclusive
Sheriff Woody is a  pull-string cowboy doll who appears in the Disney-Pixar Toy Story series. Woody is voiced by Tom Hanks who is probably as famous for voicing Woody as he is for his many live-action movies. The artwork that accompanies the Woody VHS Cover is pretty cool making him a stand-out Pop in the VHS Pop series.
06 Kuzco – Emperors New Groove – VHS Cover Amazon Exclusive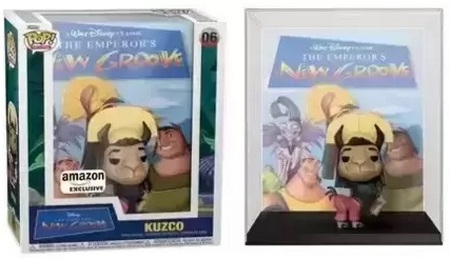 07 Winnie the Pooh Exclusive Amazon Exclusive
Winnie the Pooh, is a fictional teddy bear who loves and adores honey. Pooh Bear is the creation of English author A. A. Milne. He is one of the most popular characters that Disney has adapted for film and television.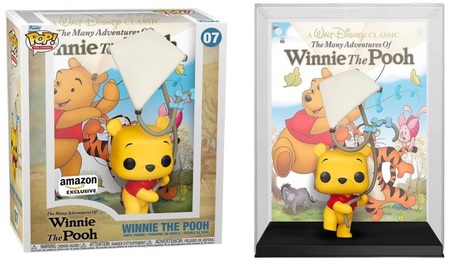 09 Hercules – Amazon Exclusive
Hercules animated musical fantasy comedy film produced in 19997 by Walt Disney Feature Animation for Walt Disney Pictures.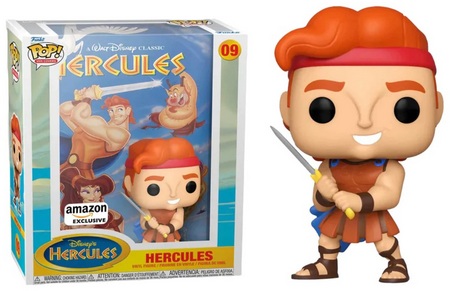 11 Jack Skellington – The Nightmare Before Christmas – Amazon Exclusive
Jack Skellington is the main protagonist of director Tim Burtons The Nightmare Before Christmas. Jack is a skeletal zombie and is the Pumpkin King of  Halloween Town, a town that lives and breathes the Halloween holiday.
14 Michael Myers – Halloween – Walmart Exclusive
Has there ever been a scarier horror character than Michael Myers – Halloween?
Halloween tells the story of Michael Myers an escapee from a mental institution who escapes on Halloween stalking and killing his victims. His psychiatric doctor Dr. Loomis knows just how evil Michael is and sets out to track his escaped patient down.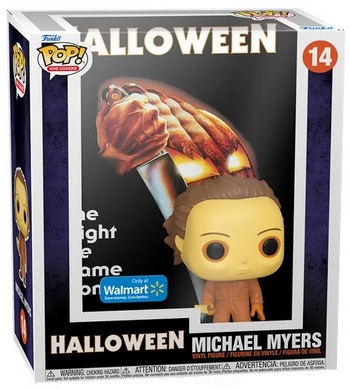 Have you purchased any of these VHS Cover Pops?
Which movies would you like to see take the missing spaces in our list?
Let us know in the comments section below. We would love to hear from you.
Regards 
AFG