Last Updated on November 12, 2022 by Dexter Roona
Today we have a very cool new Marvel Legends What If? Captain Carter 6-inch action figure to report on. Here is everything you need to know about this new Hasbro collectible.
Captain Carter holds the post of Strategic Scientific Reserve agent during perilous World War II. When Steve Rogers, Captain America is wounded by Heinz Kruger, Peggy Carter volunteers as Steve Roger's replacement and becomes the first successful super soldier. She wears the red white and blue of the Union Jack and is given the rank of Captain she enters into the dangerous war against HYDRA as Captain Carter.
NB: This Marvel Legends Captain Carter action figure article does contain product affiliate links. If you click a link and make a purchase then Action Figure Geek may make a very small commission at no cost to you.
Hasbro Marvel Legends What If? Captain Carter Action Figure
Captain Carter was an Avenger and a founding member of the Illuminati. The Illuminati are a group of powerful individuals brought together to make difficult decisions no one else could.
She fought in the Infinity War and helped to defeat Thanos.
Carter later voted to execute Doctor Strange after Strange used the Darkhold to dream walk within the multiverse.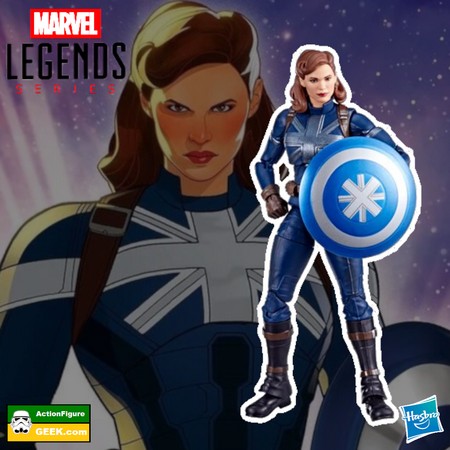 Buy the

Hasbro Marvel Legends Captain Carter Action Figure at

Entertainment Earth
Some years later Captain Carter presided at a hearing after Baron Mordo arrested an alternate Doctor Strange for similarly dangerous acts. Before the vote could take place the Illuminati headquarters were attacked and compromised by an angry Wanda Maximoff aka Scarlet Witch.
The Illuminati attempted peaceful negotiations with Scarlet Witch but she refused. Both Black Bolt and Mr. Fantastic were killed in the battle enraging Captain Carter with the ensuing fight seeing Scarlet Witch kill Captain Carter with her own shield.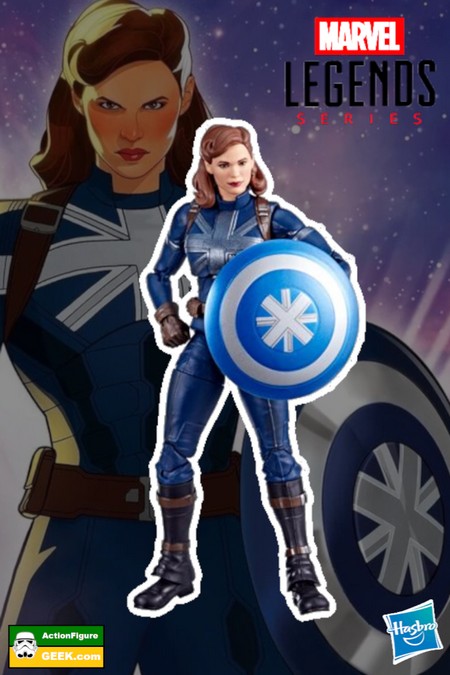 Are you a Marvel Legends Fan?
Will you be adding this new Marvel Legends Captain Carter action figure to your collection?
Which other action figures do you collect?
I really like the Alien Action Figures and the new Star Wars Black Series Mara Jade action figure.
Away from action figures, LEGO is making some very cool Marvel What If? LEGO Sets.
But what about you, which figures do you collect?
Let me know in the comments section below.
Regards
AFG