Last Updated on September 8, 2022 by Dexter Roona
The She-Hulk Funko Pops keep coming and off the back of episode 2 Funko gives us the NEW Abomination Funko Pop She-Hulk: Attorney At Law vinyl figure.
We have all the news and info on this cool Marvel release, images, and our suggestions for the best online retailers to buy Abomination from. We have some predictions on the next releases in the series. And we are going to have to update our She-Hulk Attorney At Law Funko Pop List.
She-Hulk Attorney At Law Episode 2
Episode 2 of She-Hulk Attorney At Law deals with the aftermath of Titania's arrival in the show. At the end, of Ep 1 she breaks through the wall of the courtroom disrupting proceedings and endangering the lives of the jury and court officials. Jennifer is left with no option other than to transform into She-Hulk to stabilize the situation.
As a result, the case that she is working on is thrown out of court and Jennifer subsequently loses her job. She becomes unemployable as She-Hulk with no law firms willing to employ her that is until the opposing GLKH lawyer on the case that Titania disturbs, Holloway, offers Jen a job. Holloway is impressed with Jennifer and wants the She-Hulk as the face of his Superhuman Law Division.
But this job offer gives Jennifer Walters a huge dilemma as the first legal case is to secure parole for Emil Blonsky – Abomination, who attempted to kill her cousin Bruce Banner, The Hulk the Edward Norton version of the Hulk.
At the end of episode 2, Jen's job of earning parole for Emil is made even harder when it is revealed that Emil had recently escaped prison and is seen fighting Wong in an underground fight club, yet is still incarcerated, which is then explained in She-Hulk episode 3
This same Wong vs Abomination fight club scene as we know crosses over into the Shang-Chi movie.
Will Jennifer be able to take the case and earn parole for Emil Blonsky?
NB: This article contains product affiliate links. If you click a link and make a purchase then AFG may make a very small commission at no cost to you.
NEW Abomination Funko Pop – She-Hulk Attorney At Law
The NEW Abomination She-Hulk: Attorney at Law Funko Pop is the 5th Pop to be released from the Disney+ Series and a Pop that we really like and have been waiting eagerly for.
Buy Abomination Entertainment Earth
(Free shipping on orders over $39.99 US Only)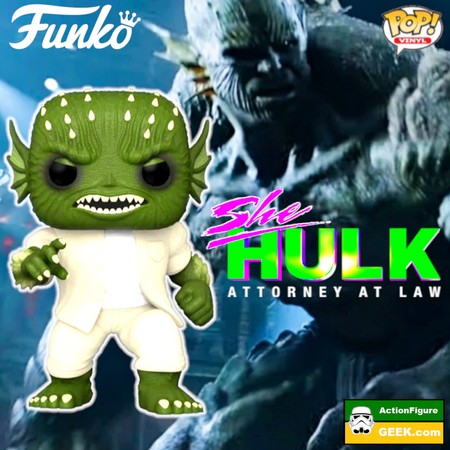 NEW Abomination She-Hulk: Attorney at Law Funko Pop
She-Hulk Funko Pop Predictions
In our previous Titania Funko Pop post, I predicted that Abomination or a version of Emil Blonsky (Abomination in human form) would be the next Pop released. I also predicted that he would be a Hot Topic or Walmart Exclusive.
I got the prediction partly right. Abomination was the next but he is not exclusive. I still think we will get an exclusive of Abomination or Emil Blonsky but not now until after the series concludes.
Following the release of Episode 3 next week I predict a new version of Wong will be released.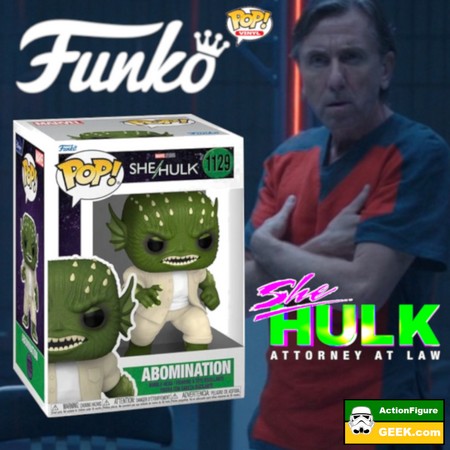 Have you watched the She-Hulk Series yet?
What do you think of my predictions?
Do you have any of your own?
Which other Marvel Pops do you like?
The Sinister Six Funko Pop figures and the Funko Pop Venom Movie Figures are pretty cool.
Which Marvel Series Pops do you like?
Drop us a comment below and let us know what you think.
Regards
AFG