Last Updated on December 6, 2022 by Dexter Roona
Today we bring you news on a new 2022 Entertainment Earth DC Comics – Composite Superman Funko Pop! Here is everything you need to know about this new Funko collectible including the best online retailers to buy the Man of Steel from.
The DC Comics – Composite Superman Funko Pop! Vinyl Figure – Entertainment Earth Exclusive looks like both Superman and Batman with the combined powers of both Legion members is one of the strongest DC Universe villains out there.
The DC Comics – Composite Superman Funko Pop! is available to buy on the links below!
NB: Disclaimer – This Composite Superman Funko Pop article contains product affiliate links. If you click a link and make a purchase then AFG may make a very small commission at no cost to you. 
DC Comics – Composite Superman Funko Pop! Vinyl Entertainment Earth Exclusive 
The DC villain Composite Superman has a very distinctive look and feel.  A combination of both Batman and Superman that carries the powers of each of the hero counterparts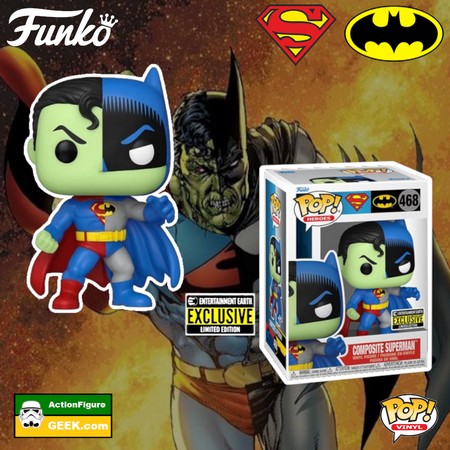 Shop for the DC Comics Composite Superman Funko Pop Entertainment Earth Exclusive at:
Composite Superman made his first appearance in 1964 in Comic World's Finest Comics #142.
Composite Superman is one of the most powerful enemies Superman and Batman have ever faced. Built on raw power and possesses many special powers gained from Legion members. He has the ability to grow to a giant size and shrink back down to smaller than his real size. He has the ability to split into 3 people and to fire lightning bolts and a whole lot more.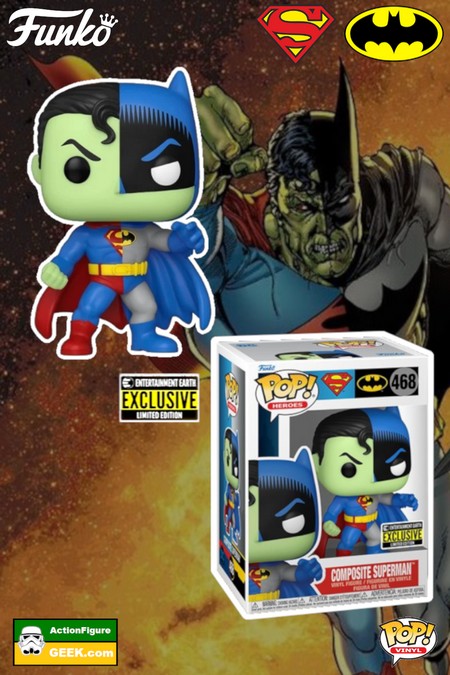 Are you a DC fan?
Will you be looking to buy the Composite Superman for your DC Pop collection?
Which DC Pops and action figures do you like?
I am a big fan of the new Batman Hush Funko Pop and the Black Adam in cloak Funko Pop.
Looking at action figures I really like the DC Page Punchers Wave 1 and the Bane DC Multiverse Megafig action figure.
But which Pops and figures do you like?
Let me know in the comments below.
Regards
AFG