Last Updated on September 14, 2022 by Dexter Roona
We have something special for brick fans today, the new LEGO Star Wars Justifier Starship from the Bad Batch animated series. Here is all you need to know about this cool brick building set and the best online retailers to buy it from.
LEGO Star Wars The Justifier Building Set 75323
The LEGO Star Wars Justifier set is inspired by the Star Wars The Bad Batch animated series.
This new set allows children and adults to recreate epic Star Wars: The Bad Batch stories.
Build your own LEGO brick model of The Justifier (75323) Bounty Hunter Cad Banes ship.
NB: This article contains product affiliate links. If you click a link and make a purchase then AFG may make a very small commission at no cost to you.
LEGO Star Wars fans will love the Justifier's realistic features
The rear engine folds up and down for flight mode and landing. There is a detailed cockpit, with spring-loaded wingtip shooters. There is also a 'laser' jail cell to imprison Omega.
The LEGO Star Wars The Justifier comes complete with 4 highly collectible LEGO Star Wars mini-figures.
We have Cad Bane, Omega, the bounty hunter Fennec Shand and Hunter.
Each mini-figure comes with weapons and accessories. There is also a Todo 360 LEGO droid figure.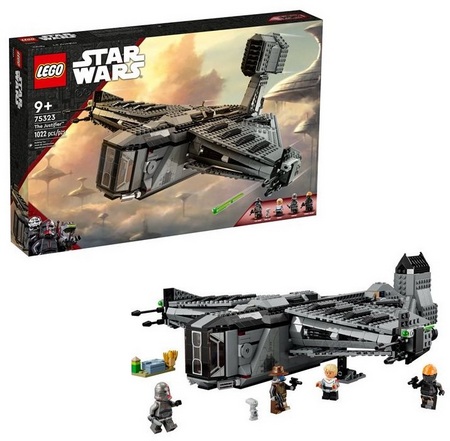 Omega is locked away and imprisoned on board The Justifier inside the laser jail cell. Will Hunter be able to free Omega with help from the droid Todo 360? Omega has a big bounty reward on her head, more than enough to interest Cad Bane and Fennec Shand to try to bring her in.
For those of you who are not familiar with Cad Bane or Fennec Shand then this is what they look like in the Star Wars The Black Series Action Figures series.
The LEGO Star Wars Justifier set comes with detailed step-by-step instructions lending to the easy building of this model.
A very cool set that children and adults of all ages would love to have.
Background on the Justifier
The Justifier was owned by the infamous bounty hunter Cad Bane. When Cad Bane captures Omega as a bounty for Prime Minister Lama Su, he travels to Bora Vio to hand the young girl over. But all does not go to plan when Bane is ambushed by the bounty hunter Fennec Shand. Fennec has been hired to stop the handover of Omega. A fight ensues with Shand, and the Justifier is damaged leaving Cad Bane unable to pursue Shand, Omega, or the Bad Batch.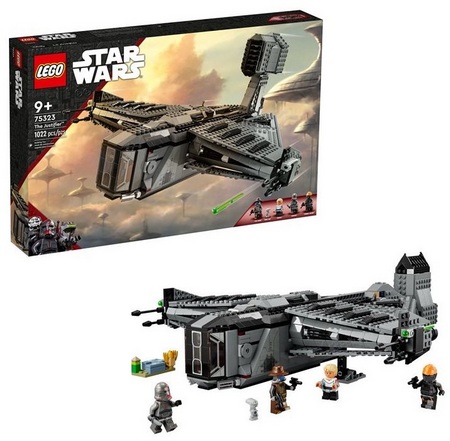 Are you a LEGO Star Wars fan?
Is this Star Wars Justifier Starship inspired by the Bad Batch animated series on your wish list?
Which other LEGO Star Wars sets do you own? We love the new and need to give a special shout-out to the Star Wars Brickheadz and the Obi-Wan Kenobi Funko Pops… the new Obi-Wan in Jedi robe Pop is also a very cool vinyl.
Should this LEGO Star Wars Justifier set be added to our best LEGO Star Wars sets to buy?
But we have had our say, now it's time for you to tell us what you like in the comments below. We would love to hear from you.
Regards
AFG