Last Updated on November 13, 2022 by Dexter Roona
Today we are talking about the Polka Dot Man Funko Pop. We have all the news on this cool DC vinyl figure and the best online retailers to pick one up for your collection.
The Polka-Dot Man is a fictional character and supervillain appearing in the popular DC Comics.  He has had many a run-in with the Dark Knight, Batman on the streets of Gotham City.
His most recent outings have brought him to both the small screen and the big screen. Featuring in the Peacemaker series and in the 2021 Suicide Squad movie directed by James Gunn alongside the likes of Harley Quinn, Peacemaker, and Bloodsport.
NB: This Polka Dot Man Funko Pop article contains product affiliate links. If you click a link and make a purchase then AFG may make a very small commission at no cost to you.
Buy Suicide Squad Funko Pops at
Polka Dot Man Funko Pop – The Suicide Squad
The Polka-Dot Man, real name Abner Krill is a dangerous metahuman criminal who has the insanely strange ability to generate and grow multi-colored polka-dots from his body.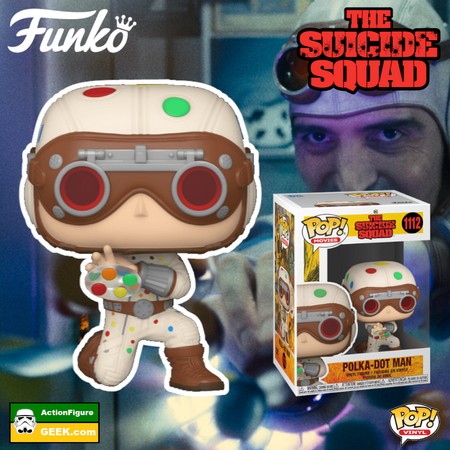 Shop for the Polka Dot Man Funko Pop at
Polka Dot Man's colorful dots are the product of an inter-dimensional virus. His suit is covered in dots that he can peel off. Once in his hands, the polka dots can be weaponized. He can enlarge and expand them and they can be turned into objects that can be used as weapons.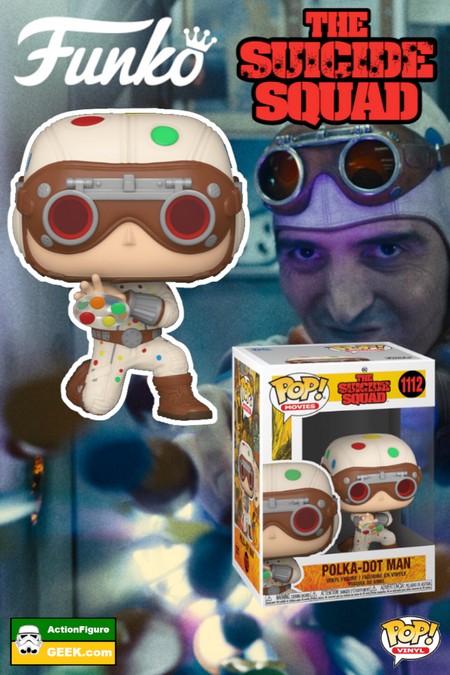 Are you a DC Funko Pop fan?
Will you be adding this Polka Dot Man Funko Pop to your collection?
Which other DC Funko Pops do you collect?
I really like the Batman Lights and Sound Funko and the Classic Black Adam Funko Shop Exclusive is great as well.
Away from Funko Pops I really like the new Star Wars Black Series Werewolf Wookie and the new What If? Captain Carter action figure.
But I want to hear from you. Let me know what you like in the comments below.
Regards
AFG
Get a 10% discount on all in-stock items and free postage on orders over $39.99 by using our Entertainment Earth Discount