Last Updated on August 6, 2023 by Dexter Roona
It is time for another Funko Pop checklist and today we bring you the She-Hulk Attorney at Law Funko Pop Checklist for the new Disney+ show.
We are all familiar with Bruce Banner and the Hulk now it is time for She-Hulk to finally shine in a live-action streaming series.
The story revolves around how Jennifer controls her Hulk powers guided by Smart Hulk all while holding down her Attorney of Law day job.
The new series gives She-Hulk her big MCU debut featuring her in her everyday life.
She-Hulk AAL also features several special appearances. Wong from Dr.Strange, Tim Roths Abomination, we recently saw Abomination fighting Wong in the Shang-Chi movie and Matt Murdock aka Daredevil are all said to make appearances in the series alongside Professor Hulk played by fan favorite Mark Ruffalo… I would still like to have seen a rematch with Thanos!
She-Hulk Attorney at Law Funko Pop Checklist
1126 – She-Hulk in Spandex Funko Pop GITD Amazon Exclusive
1128 – Jennifer Walters – Lawyer – She-Hulk
1130 – Hulk (Smart Hulk)
1133 – Nikki – She-Hulk Attorney At Law Funko Pop
As you can see there are some gaps in the numbering but as new episodes air weekly, new Pops will be released and the gaps will be closed.
All these Pops below are UNCONFIRMED at the time of writing and are expected to fill the empty slots. We will update the list when we get confirmation of their release.
Layer She-Hulk Funko Pop! Vinyl Figure
Frog Man Funko Pop! Vinyl Figure (Exclusive)
She-Hulk Attorney at Law Funko Pop Buyers Guide and Gallery
Let's take a look at each of these Pops and offer you the best online retailers to buy them from.
1126 – She-Hulk in Spandex Funko Pop
The first Pop of the series sees the She-Hulk wearing her Spandex costume.
Buy from: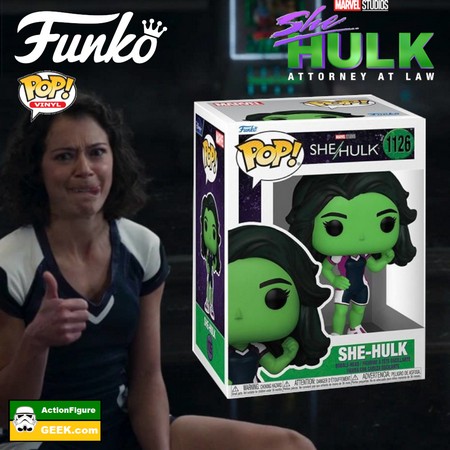 1126 – She-Hulk in Spandex GITD Amazon Exclusive
In the season finale of She-Hulk Jennifer Walters aka She-Hulk is unhappy with the ending of the season so seeks out Kevin Feige to change the story.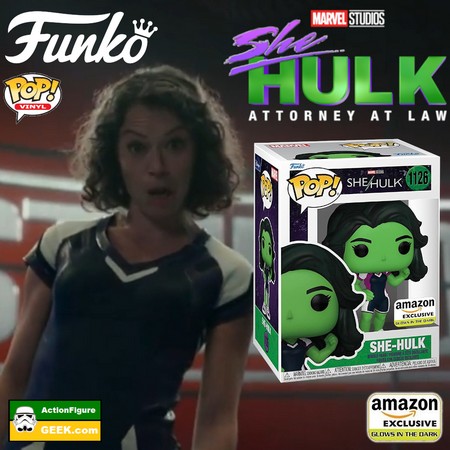 1127 – She-Hulk Gala Glitter Funko Pop
This new version of She-Hulk is taken from the very end scenes of She-Hulk Attorney at Law Episode 8 titled "Ribbit and Rip It"
She-Hulk looks ready for any red-carpet event in her Glitter Gala Gown. This is a Pop that I didn't really like until I watched episode 8 and now I find that it is one that I want.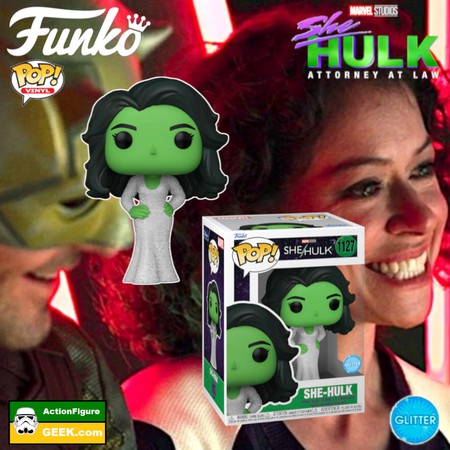 1128 – Jennifer Walters – Lawyer – She-Hulk Attorney At Law Funko Pop
Jennifer Walters's life is changed forever when she is involved in a car crash with Bruce Banner. Their blood mixes and with Bruce's gamma radiation blood coursing through her veins Jen transforms into the She-Hulk.
Here we have a cool Pop of Jennifer Walters in her everyday lawyer attire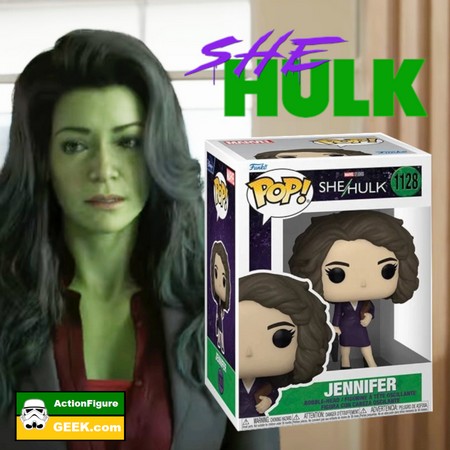 1129 – Abomination – She-Hulk Attorney At Law Funko Pop
The She-Hulk, Jennifer Walters faces a huge dilemma when she takes a new job at GLKH. The first legal case she is given is to secure parole for Emil Blonsky aka the infamous Abomination. It was Abomination who attempted to kill her cousin Bruce Banner, The Hulk.
The Abomination Funko Pop is one that we are excited to get our hands on. He is a very strong buy.
(Free Shipping on orders over $39.99 US Only)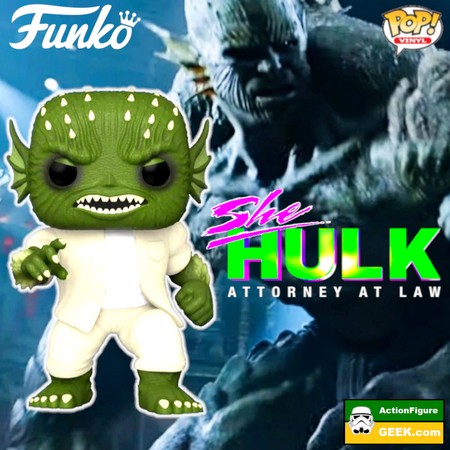 1130 – Hulk (Smart Hulk) – She-Hulk Attorney At Law Funko Pop
Smart Hulk/Professor Hulk in his spandex training wear.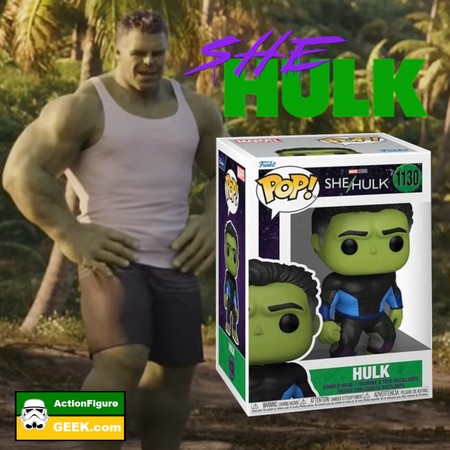 1131 – Wong
Jennifer Walters is forced to hunt down Wong after it is revealed that he busts Abomination out of prison to take part in an underground fight club.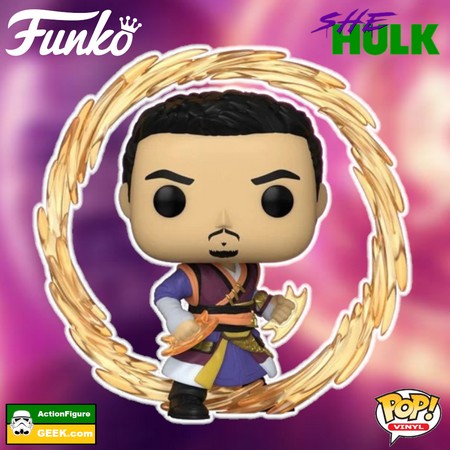 1132 – Titania She-Hulk: Attorney At Law Funko Pop
Titania possesses superhuman strength and stands over six feet tall. She has quite a muscular imposing physique. She is definitely not someone you want to mess with unless, of course, you are Jennifer Walters – She-Hulk Attorney at Law.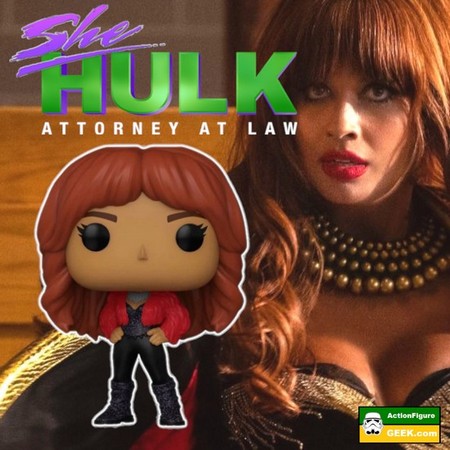 1133 – Nikki – She-Hulk Attorney At Law Funko Pop
Nikki Ramos played by Ginger Gonzaga is a paralegal at Goodman, Lieber, Kurtzberg & Holliway and the best friend of Jennifer Walters.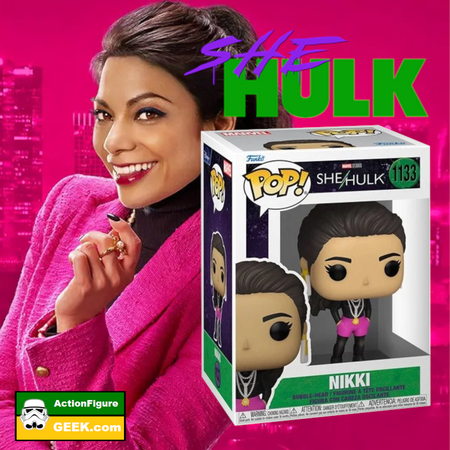 1135 – She-Hulk in Spandex Jumbo Target Exclusive
This Jumbo She-Hulk in Spandex Funko Pop Target Exclusive is a big Pop and it feels write that we do have a She-Hulk Jumbo Pops.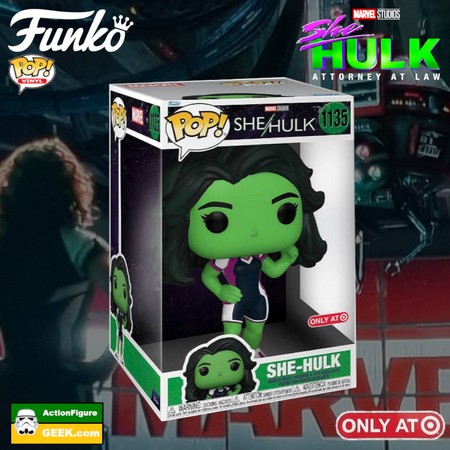 1301 – Daredevil in Yellow/Red Suit Funko Shop Exclusive
The Daredevil in Yellow Suit Funko Pop! has to be one of the best Funko Pops in the series.
Price Check – eBay and eBay UK
Price Check – Amazon and Amazon UK
She-Hulk first appeared in Marvel Comics in  November 1979 when she appeared in her very own comic titled Savage She-Hulk #1.
She is the brainchild of Stan Lee and John Buscema.
Jennifer Walters is the cousin of Bruce Banner. She is quiet and docile and shy for a lawyer.
When Bruce and Jennifer are out driving they are involved in a car accident when they are run off the road by a Sakaaran Class-Eight courier craft. Jennifer gets a nasty gash in her arm but seems to be ok. Bruce on the other hand is unconscious and hanging upside down held in position by his seat belt. Jennifer goes to help Bruce and releases Bruce from his seatbelt. Bruce fall from the seat and his gamma radiation blood mixes with Jennifer causing Jen to transform into the She-Hulk.
The way that Jen gets her powers in the comics is very different. In the comics, Jen is shot by a crime boss, and Bruce steps in as the only match for her rare blood. She is given a life-saving blood transfusion but now Bruces Gamma Radiation blood courses through her veins.
Initially, Jennifer struggles in her Hulk state with Bruce attempting to help with the transition but she quickly learns to gain control, and maintain the same intelligence level as Jennifer Walters while in the hulk state. without Bruce's help much to his annoyance.
Have we missed a She-Hulk Pop that should be on this list? Let us know and we will update the page.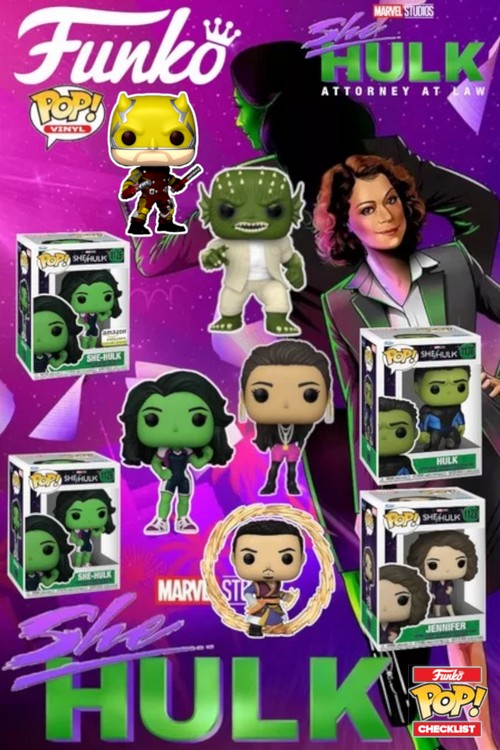 Are you a Marvel She-Hulk fan?
Will you be buying any of these She-Hulk Attorney at Law Funko Pop figures?
Which other Marvel Pops do you own? We love the Black Widow Movie Pops and the Thor Love and Thunder Funko Pops. And the Wankada Forever Pops are great as well.
You can have your say below in the comments.
Thanks for reading!
Regards
AFG