Last Updated on May 30, 2022 by Dexter Roona
The answer to the question "which action figures should I collect?" is really just that you should simply collect what you like and love. But also to know why you are collecting the action figures you have chosen to collect.
Are you collecting Star Wars figure because you love the movies?
Do you like the attention to detail that they offer?
Are you collecting them in the hope that they gain in value?
These are all valid questions but another consideration brings another very important question and that is would be which action figure scale should I collect? because you can't collect every figure unless you have a mansion like George Lucas with pockets as deep. If you are going to try to collect everything then you will run out of space and you will end up boxing them up and storing them in your loft or attic.
Star Wars are popular because they are small at 3 3/4 inch. But there are also 12″ inch versions, Action Man size figures which are also great to collect. I have a bunch of Star Wars 12″ figures as well as 100s of the 3 3/4″
You can also collect LEGO mini-figures, these are available individually and as part of LEGO sets.
If you're into your Lord Of The Rings then you are looking at collecting 6″ scale, almost double the size of the regular Star Wars figures. But your also looking at Boxsets as well and you're going to want these as they are just so cool. There is also two different types of packaging. The early series of LOTR were packaged in a curved cardboard case with a plastic window.
The later series ditched the curved style in favour of a card back with a plastic bubble. Take a look at the image below that shows the differences between the two packaging styles and how the large Lord Of The Rings Boxsets look
The curved style versions look better than that the more conventional card-backed versions, but they are so much more difficult to display and store. And if your figures are valuable then you are going to need some good action figure display options to get the most out of your action figure collection.
All of these questions really bring you to one master question and that is "What space do I have? Where is it all going to be displayed? Ok so that's two questions but you do get my point.
Only you can answer this question. Saying that it is not really a question that a true collector can answer because you collect what you like. I have Star Wars figures, the Lord Of The Rings figures, endless Marvel Legends, and really anything that grabs my attention. The Funko Pop Vinyls are a new favorite of mine now as well, they offer an inexpensive route to collecting Pop Culture items.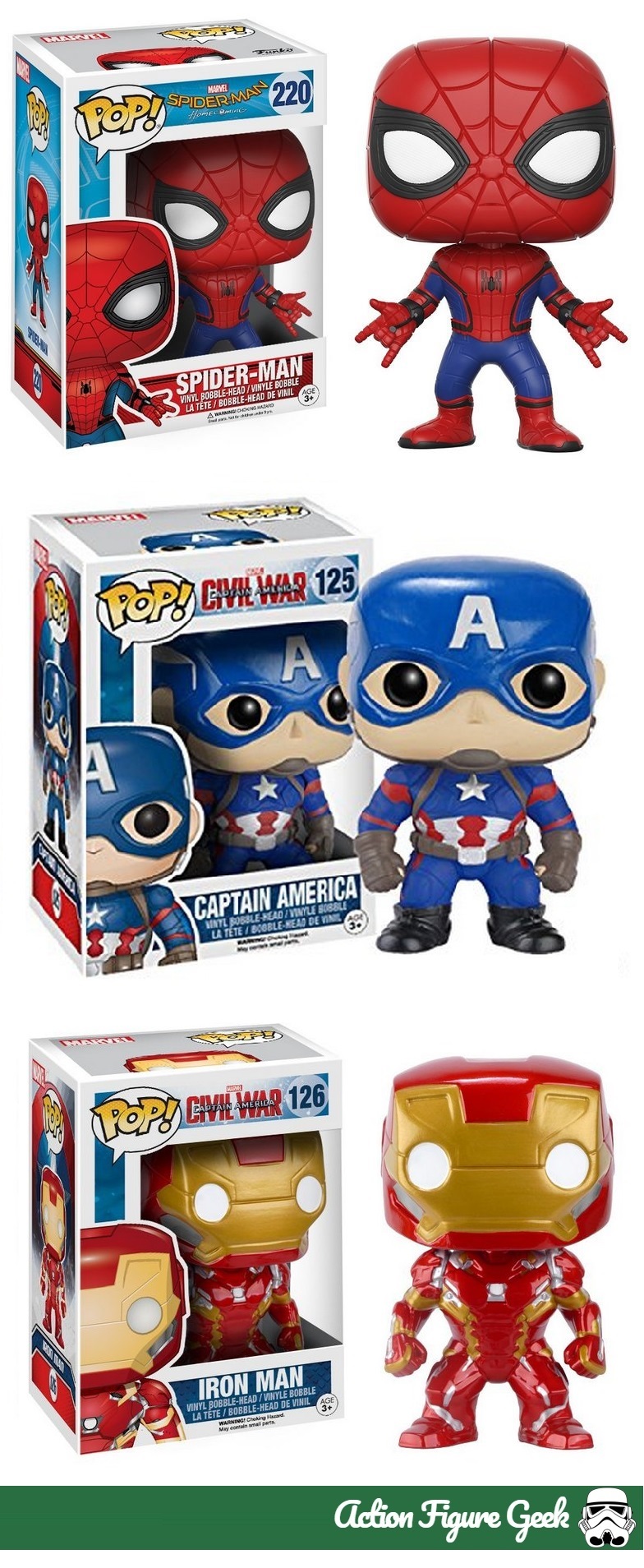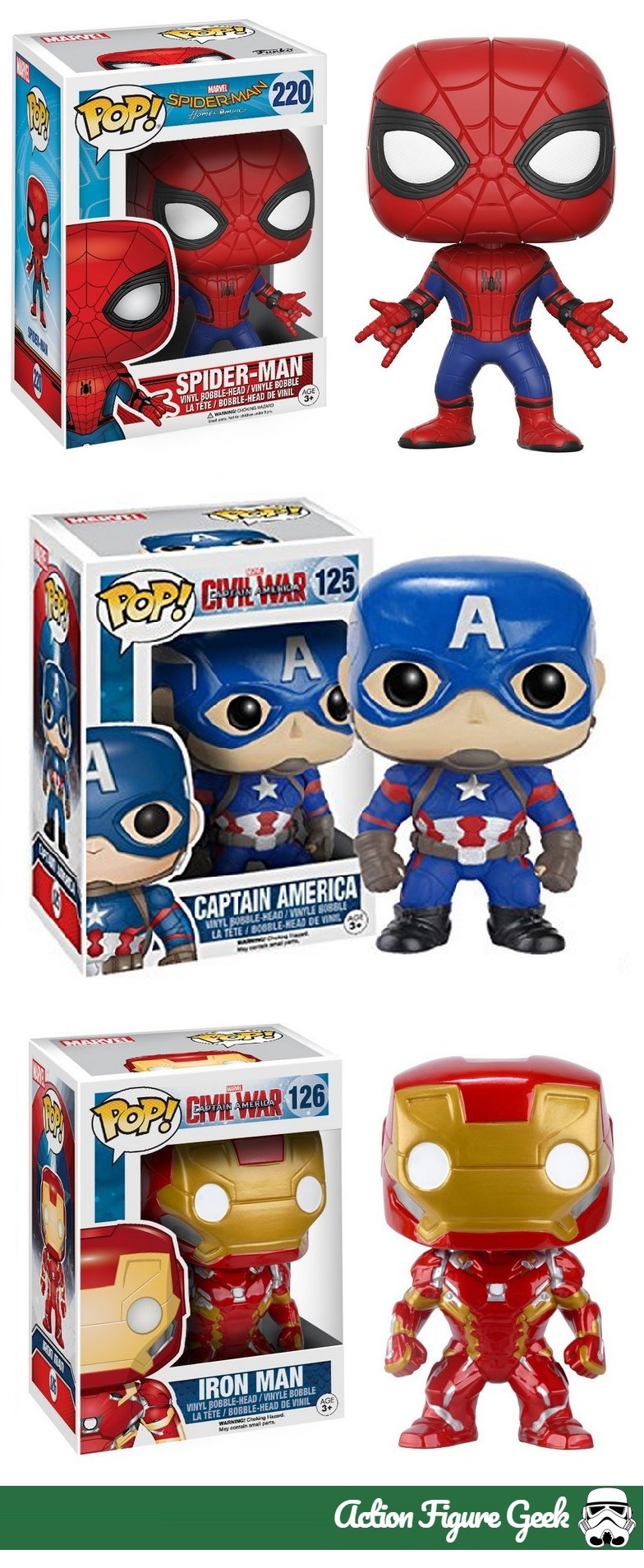 Is it only vintage figures that carry value?
No, the value can be depicted by how much enjoyment you get from a particular figure or series, If we are talking monetary value then again no because modern action figure series can be very valuable. Here is an example. Ned Stark from Game Of Thrones. The character was killed off in series one when he was beheaded. There is a Pop Vinyl for the Ned Stark character that you can buy online for $10 or so. However, there is also a Comic-Con Headless version that sells for upwards of $2000. Now that is an incredible increase in value.
So if you ever come across a Headless Ned Stark, even a loose one, in a yard sale or charity or anywhere and it's just selling cheap cause the owner doesn't know what they have then snap it up 😉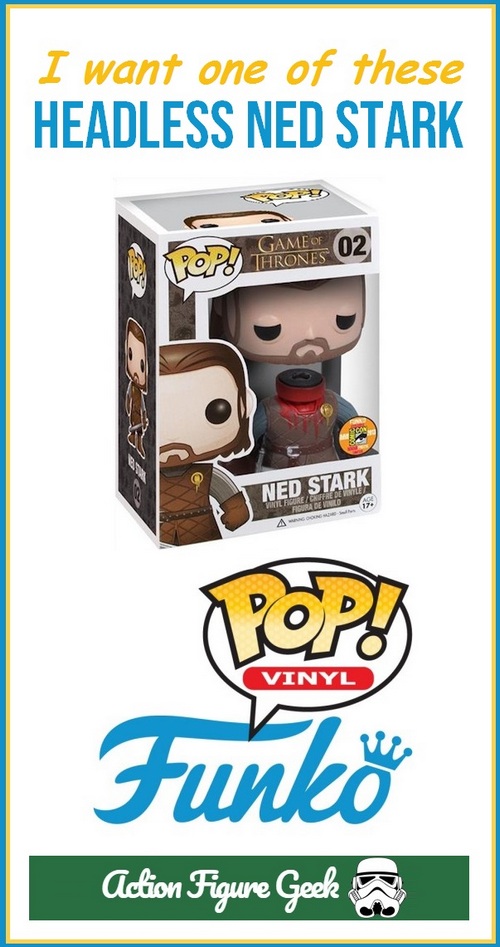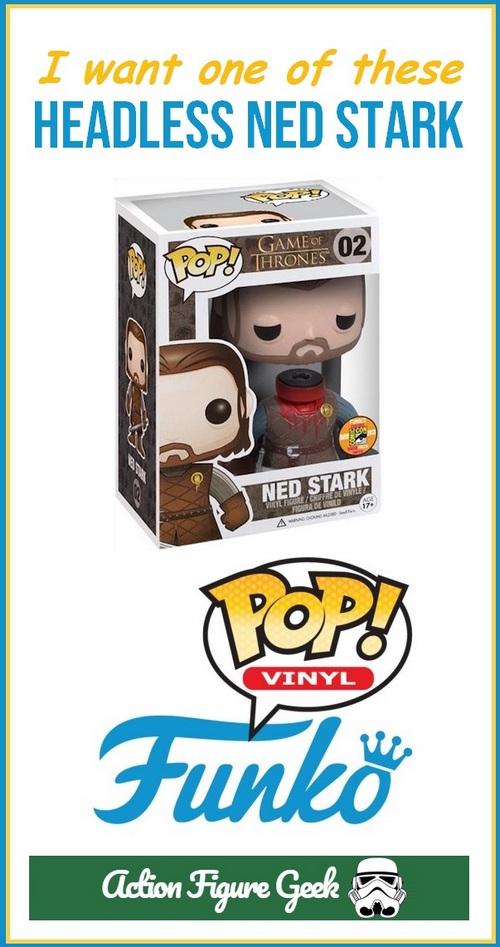 Just starting your collection?
All of the above is me trying to give you some sensible ideas to help you decide which action figures to collect? But in reality, there is no rhyme or reason. If we like it and can afford it we will buy it and collect it.
If you are starting out then the best figures to collect are the 3.75″ scale action figures. You are in the Star Wars realm with this scale but there are also some great figures from the Marvel Universe.
The 3.75″ figures tend to sell for around the $7.99 – £9.99 for those of us in the UK.
If you want something a bit more substantial then you can move into the 6″ sale. These are your Marvel Legends type figures (Toy Biz and Hasbro). You also have the Lord Of The Rings figures that you can start collecting. There are also various DC series as well. You are moving into a higher price bracket with these action figures. You're looking at a starting price of $20+
We then move into more adult collector figures with the likes of Marvel Select and the more movie and tv related figures from Neca and Diamond Select. These figures are slightly bigger and carry a better sculpt, so they have a much better likeness. But they tend to be more posed figures and so don't have much if any articulation. You are not really meant to be playing with them. They live to be displayed in a lovely glass cabinet. They are really just a step or so away from collecting statues.
Going bigger
If you want to go bigger then you are moving into 12″ figures. You would expect this size to be expensive but it really depends on what you are buying. Hasbro tends to make figures like these geared more to kids and they have very little in the way of articulation.
This is something that is not really reflected in the price as they are still expensive in my opinion, but then everything that Hasbro makes is expensive.
The 12″ size covers some great figure series, Action Man and GI Joe springs to mind. The very first Action Men are very collectable and if you want to buy them today you will have to dig deep into your pockets to get what you want.
There is a range of Action Man that was released to commemorate the 50th anniversary, but you can still expect to pay £50 ($70 or so). You can check the current pricing for these commemorative figures over on Amazon
The originals are very pricey to buy now and even the Action Man accessories will cost you a small fortune.
Which Action Figures Should I collect? – Takeaways
This is really not a question you should worry about because a collector will always just collect what they like regardless of size, shape, cost or whatever. You can start off being sensible, considering your available space and how much money you have, but you will always wander from what is sensible and affordable. And that is part of the fun of collecting.
It's not a sensible hobby, it costs a lot of money and takes up a lot of space. But then who wants to be sensible.
Regards Dexter
Are you a collector?
Which action figures do you collect?
Let me know in the comments section below.